Being a cheerleading coach comes with a lot of responsibility!
Keeping track of everything can be tough, especially if you're just starting out. That's why we made this list of the most important practical things you need to know.
We will cover topics like:
Knowing if a skill is legal
Understanding scoresheets
Allowed skills on each level
Why planning is important
How to be updated on the industry
and much more!
Are you ready to learn more and improve your coaching? Let's go!
---
1. Know the rules!
Knowing the rules is one of the most important parts of being a competitive coach.
You are the one responsible for the routine, which means you need to know if you're performing something illegal. It's not fun to look at competition scores and see deductions for illegally performed skills!
USASF or IASF?
The first thing you need to figure out is what rules you will be following.
If you are in the United States, then you will most likely look at the USASF (U.S. All Star Federation) rules. If you compete in an international division or another country, you will probably* follow the IASF rules.
These two different sets of rules are not the same, so you must look up which rules your team needs to follow!
Click here to read the USASF rules, or click here for the IASF rules.
*Teams from outside the U.S. can follow both the USASF and IASF rules. It depends on what your country's federation has decided, and if you compete abroad or not.
---
2. Know what's on each level
Once you know which rules you need to follow, how can you tell if a skill actually is legal or not?
Your first option would be to look at the rules, but they can be confusing… Luckily, there are some other alternatives if you're stuck.
On Varsity's scoring documents, you can see which skills belong on what level. Look at the level you're coaching and become familiar with all the allowed skills. Look up the ones you might not have heard of before.
You will probably be surprised by how much is allowed on each level!
Skills & levels videos
If you want an even easier explanation of the skill levels, we suggest watching videos!
We have videos on our youtube channel, showing level 1-4 skills such as inversions, dismounts, baskets, stunts, pyramids, and more.
These can help you get a better idea of what's allowed on each level:
Not sure about a skill? Send a video!
If you want a quick and easy way of telling if a skill is legal or not, sending a video to the USASF is a great option.
You can send videos both as a U.S. resident and from another country. We have published this tutorial explaining how to send in a video!
---
3. Know the scoresheet
Now you know which rules you follow and what skills are allowed, so it's time to figure out the scoresheet!
By not knowing the scoresheet, you're risking putting unnecessary skills in the routine or not scoring enough points.
Keep in mind that the scoresheet can vary depending on the competition you attend! Always look up this long before competing in case you need to make changes to the routine.
Take some time and go through the most common scoresheets. See what scores best, how many tumbling passes you need, which drivers affect the scores, and so on.
Look up videos like the one above if you want more of an explanation!
---
4. Stay up to date on the industry
Things change, and the cheerleading industry is no exception. Not only do rules often change at the beginning of a new season, but many other things happen all the time.
By being up to date on the industry you can plan, know why changes are made, keep up with trends, and much more.
But there's so much going on, how can I keep up?
That's actually easy!
3 great sources of information:
1. Facebook groups
There are many Facebook groups dedicated to cheerleading coaches. Simply search for them and you will find tons to join. Every group has its own purpose and rules, but most are amazing sources for information!
2. Newsletters
We've got this part covered, as we send out a free email newsletter every week. You don't have to do anything, just sign up and get the latest news straight to your inbox!
3. Social media
There are many cheerleading accounts on social media focused on news. Whether you prefer Instagram or Twitter, there are great accounts for information!
Some of our favorites include:
---
5. Have an emergency plan
Hopefully, you won't need to use it but it's crucial to have!
You are responsible for taking action if an injury or accident happens. Having a plan beforehand will make it easier for you if something were to happen.
Talk to the gym staff about the gym's emergency action plan and make sure you know where the first aid kit is located.
---
6. Plan, plan, plan!
It's easy to just "go with the flow" and forget to make a plan of the season. We suggest you use a calendar to write down every practice, competition, choreography session, team/gym activity, holidays, breaks, etc. happening throughout the entire season.
Make a plan of what you wish to have accomplished by different weeks or months:
Should the team practice stunt drills for 2 weeks? A month? What happens then? Which skills do you need before choreography? When should the routine be finished?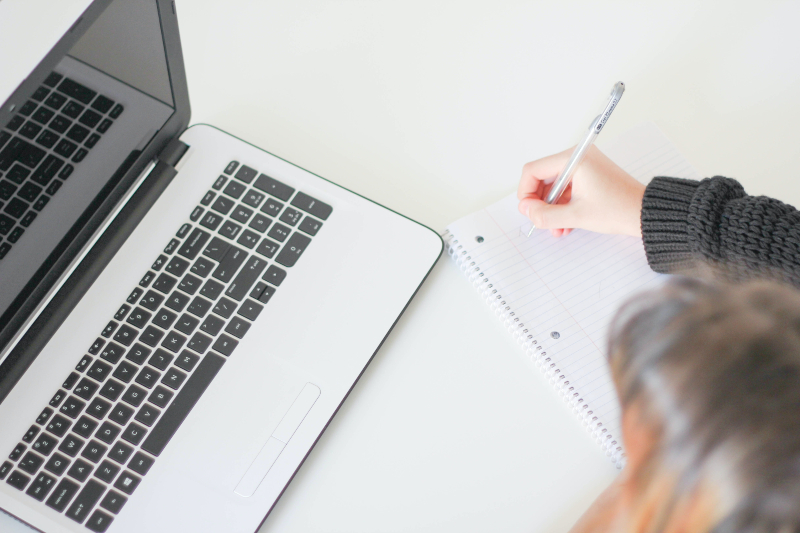 By planning, being prepared, and setting "deadlines" you will lower the risk of feeling stressed when competitions are getting closer. If you don't plan, it might get stressful when trying to finish routine sections or make up for time spent on other things.
When you know what you need to focus on over the next few months, you can also plan practices easier.
Have a clear plan before every practice to avoid losing time. Be specific when you plan! Planning to warm up for 20 minutes can easily take longer if you don't already know how the team will warm up.
BONUS TIP!
Did you know we've created the ultimate cheerleading coach planner? You'll have everything in one place – from count sheets and formations to team information and calendars. You can even customize it to fit your team/gym!
Click here to read more about the planner & get yours!
---
7. Use a count sheet
A lifesaver!
It's impossible to know the whole routine in your head, as you need to know everybody's counts. Athletes can literally forget half the routine from one practice to another and trying to figure out counts can waste a lot of time.
You can use either a paper/notebook, our coach planner, a spreadsheet, or an app like CS 8-Count Sheet Creator.
---
8. Track attendance
Don't forget to keep track of who's at practice!
Many gyms use different online systems to fill in attendance after each practice. It doesn't if you're writing it on paper or using an app, as long as you're keeping track, you're good to go. You will save yourself some headaches when you have the team attendance saved somewhere!
---
9. Clean after practice
This last thing is easy to forget… Always make sure your team leaves the gym with all of their things. Leftover food, trash, forgotten clothes, and extra equipment you have used is easy to leave behind and forget.
Take an extra look before heading out of the gym and leave a nice practice environment for other teams!
---
We hope this article helped you learn some important things to know as a coach. Looking for even more tips? Check out this post: 10 Coaches Share Help & Advice For New Coaches.
What else do you want to know about coaching? We're here to help you! Comment any questions you want us to answer, what you need tips on, or what you want to see next.