What do celebrities like Madonna, Kylie Jenner, Emma Chamberlain, and Franklin D. Roosevelt have in common? Sure, they're famous, but that's not all…
They've all been cheerleaders!
We listed some of the most famous people who did both sideline and all-star cheerleading:
---
Blake Lively
The actress, most famous for her role as Serena Van Der Woodsen in "Gossip Girl", was a cheerleader at Burbank High School in California.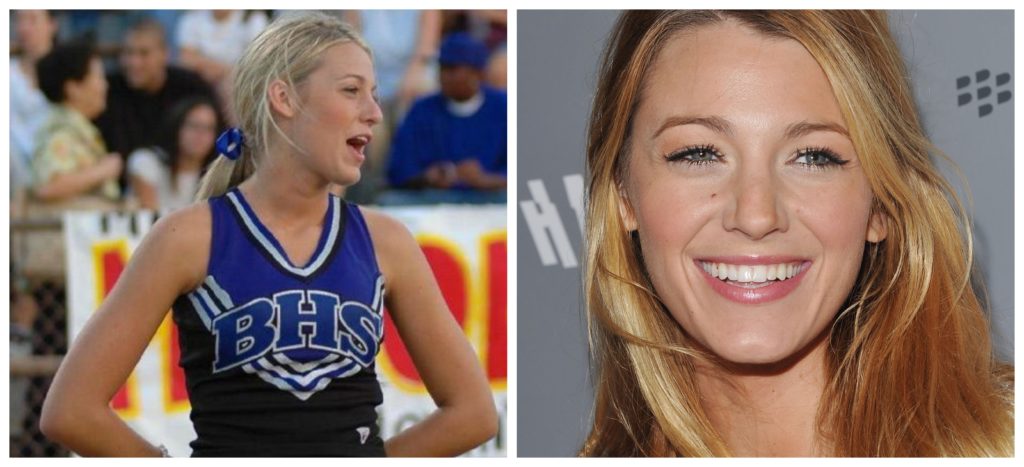 Sandra Bullock
Naming all her movies would take a whole day, but you might have seen her in "The Blind Side", "Gravity" or "Ocean's 8".
She was a cheerleader at the Washington-Lee High School in Virginia.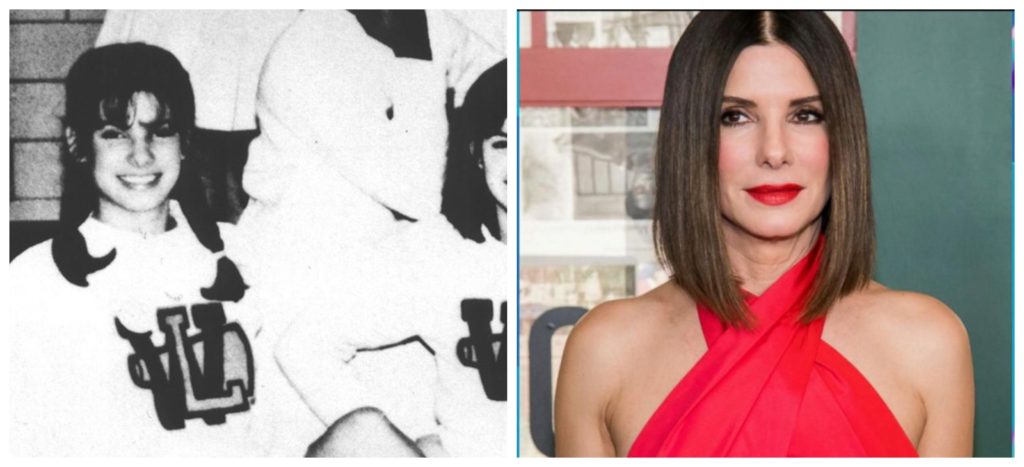 Miley Cyrus
Before getting famous for her role as Hanna Montana and her music career, Miley Cyrus was a cheerleader!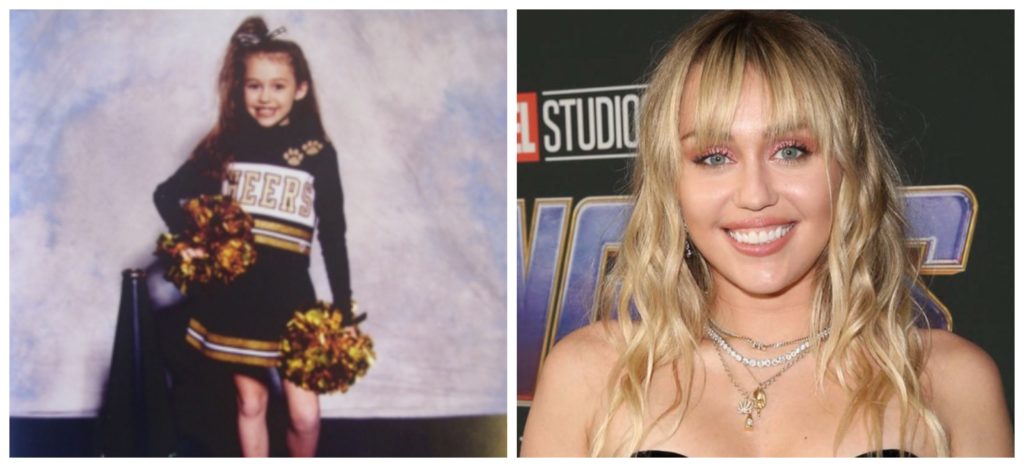 Cameron Diaz
She has starred in many movies such as "The Mask", "Charlie's Angels" and "The other woman".
Before all of this, she was part of the cheerleading team at Long Beach Polytechnic High School (Snoop Dogg also went there but he was definitely not a cheerleader).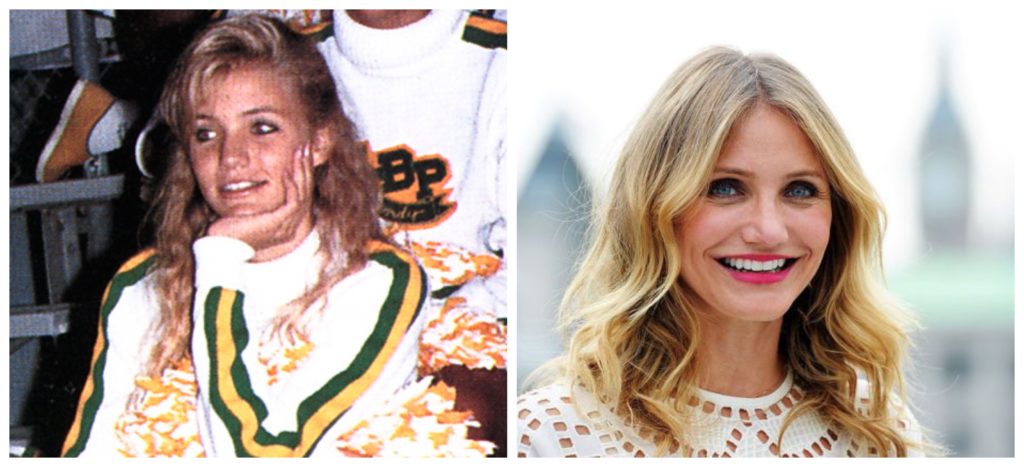 Dakota Fanning
From childhood star to high school cheerleader, to an even bigger star!
Before she cheered for Campbell Hall High School in California, Dakota played in movies like "Charlotte's Web" and "I am Sam".
Fun fact: she filmed the role of Jane in the "Twilight" movies while still in high school.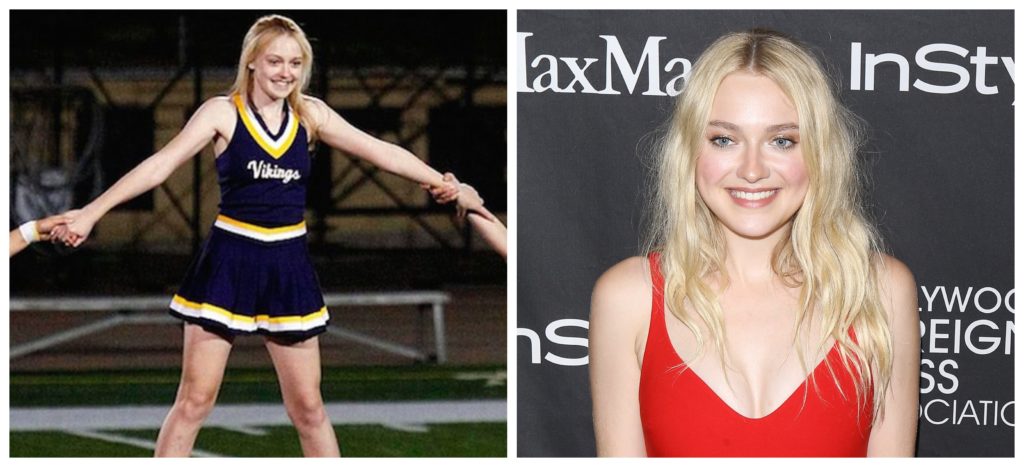 Madonna
You probably don't need an explanation of who Madonna is, but did you know she was a cheerleader?
Madonna was on her school team at Rochester Adams High School in Michigan.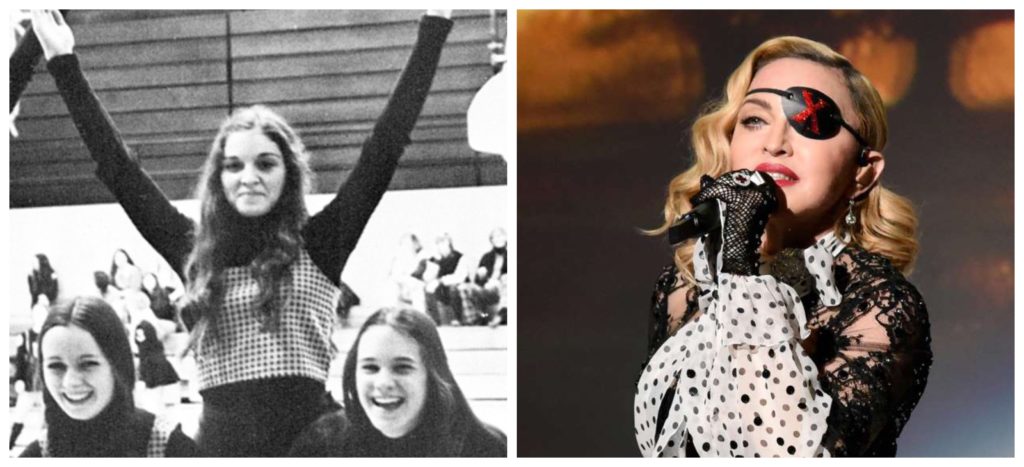 Kenza Zouiten Subosic
Kenza is a Swedish blogger, influencer (1.8 million+ followers), and founder of multiple businesses.
She is one of the few people on this list who did all-star cheerleading! The gym she went to is Twisters Cheer Elite in Stockholm, Sweden.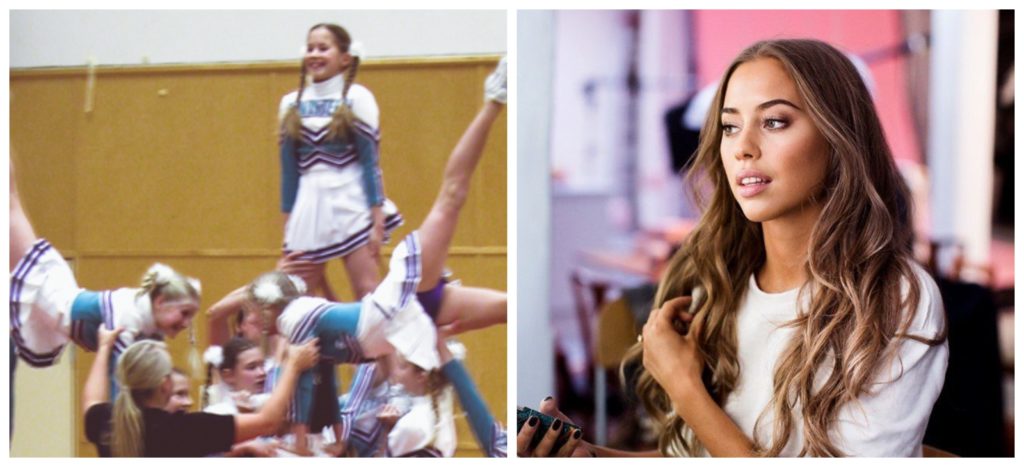 Emma Chamberlain
Someone else who did all-star cheerleading is youtube star, Emma Chamberlain.
She was on a few different teams, including The California All Stars Senior Pink which was a level 3 team.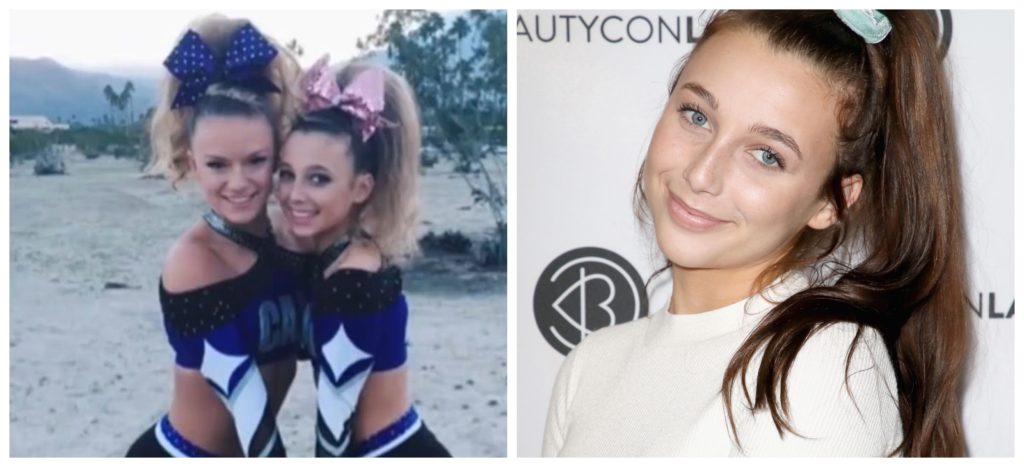 Want to know more about Emma's years in cheerleading? Take this quiz next: How Much Do You Know About Emma Chamberlain's Cheer Career?
Jennifer Lawrence
The hunger games actor is actually from Louisville, Kentucky – home of some of the best college teams in the United States.
Although she didn't do competitive cheerleading, she was on the school team before she dropped out to start her acting career.
In this interview, she said: "I was a cheerleader and I don't like it when people say it's not a sport."
👏 Say it louder for the people in the back! 👏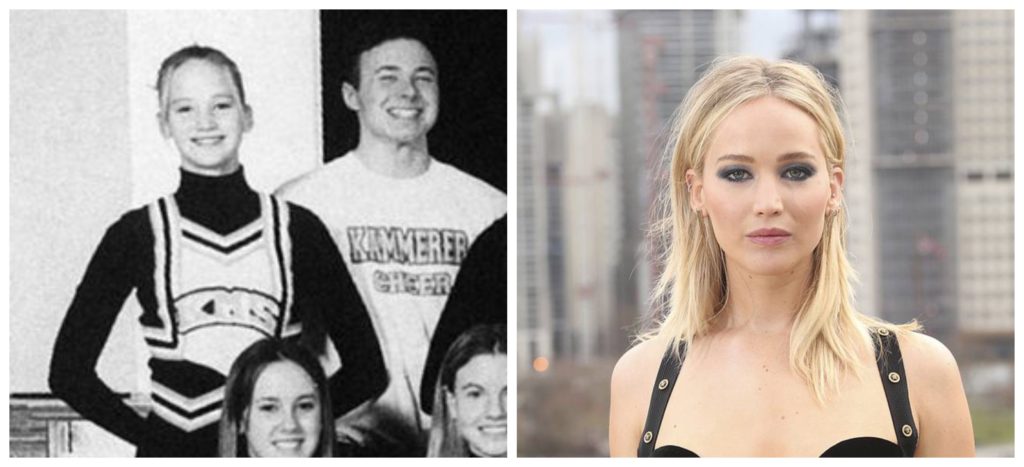 Snooki
Tv personality "Snooki," says she had been cheering her whole life and really loved it!
There are some youtube videos where she visits Central Jersey All-Stars to see if she still has the skills (watch part 1 here).
She did multiple back handsprings and a tuck basket after 7 years… Queen behavior!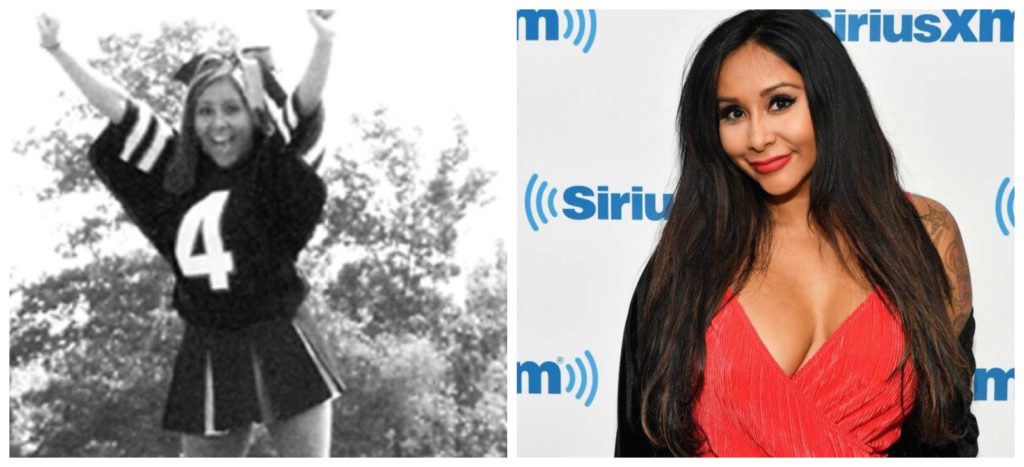 Fun fact: her daughter is now also in the world of allstar cheerleading, currently cheering at Central Jersey All-Stars:
Kendall Jenner
The incredibly famous Kendall Jenner was a cheerleader at Sierra Canyon High School.
In this interview, her old coach said "She's a very outgoing cheerleader, always coming up with new ideas to support our athletic teams and has the ability to make everyone around her smile and laugh. She's the most hilarious cheerleader I've ever coached."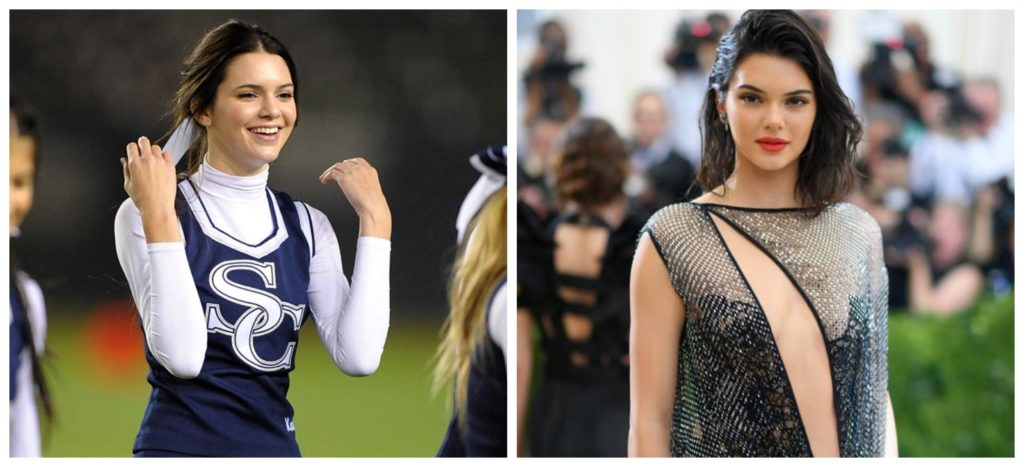 Kylie Jenner
Speaking about the Jenners, little sister Kylie cheered on the same school team as Kendall.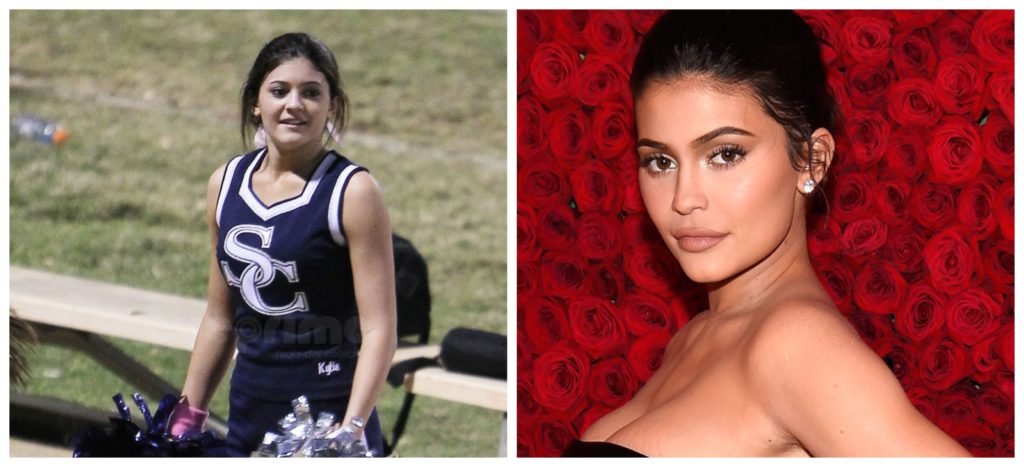 George W. Bush
Former U.S. president and former cheerleader!
Bush was a cheerleader both in high school (Phillips Academy Andover) and in university (Yale). According to some sources, he was actually the head cheerleader for a period of time.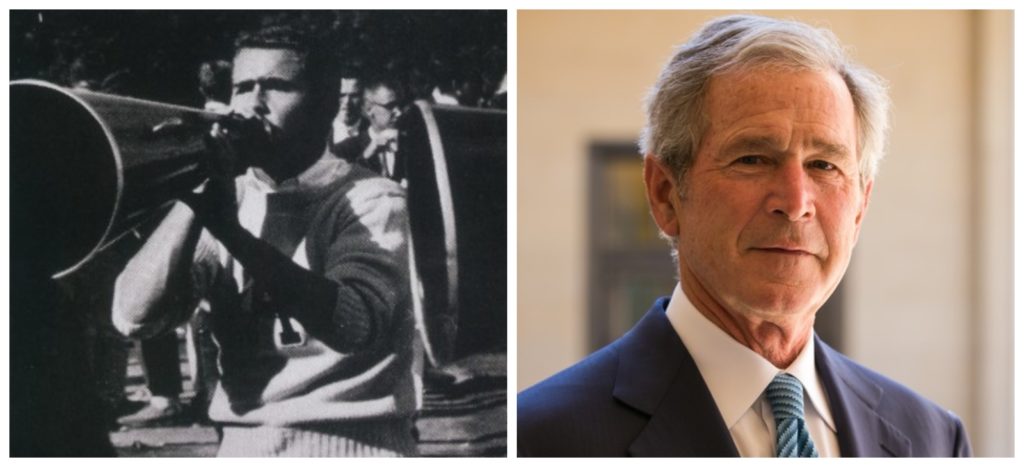 Ronald Reagan
Another former U.S. president who was a cheerleader! Reagan cheered at Eureka College in Illinois.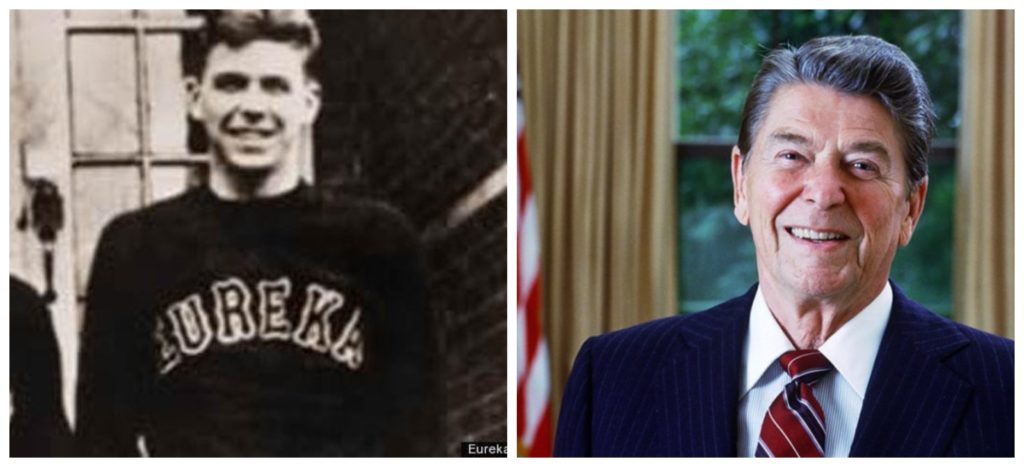 More celebrities who were cheerleaders:
Samuel L. Jackson
According to himself, the famous actor cheered in college to meet women! What a strategy… See him talk about it here.
Steve Martin
The legendary "Cheaper By The Dozen" actor may have coached the football team in the movie but was a cheerleader (at Garden Grove High School) in real life.
Franklin D. Roosevelt
Yes, another president! He was on the cheer team at Harvard University.
Alicia Silverstone
"As if!" Our favorite "Clueless" actor was a cheerleader at San Mateo High School in San Fransisco.
Dwight D. Eisenhower
Another president! Maybe someone who cheers now will become president?
Eisenhower was a part of the football team at school in West Point but unfortunately got injured and had to quit the team. What did he do instead? Cheered for the team!
Fergie
The Black Eyed Peas singer was a cheerleader at Glen A. Wilson High School. Maybe she has cheerleading to thank for this performance: