You asked her questions on our Instagram story – here are the answers!
---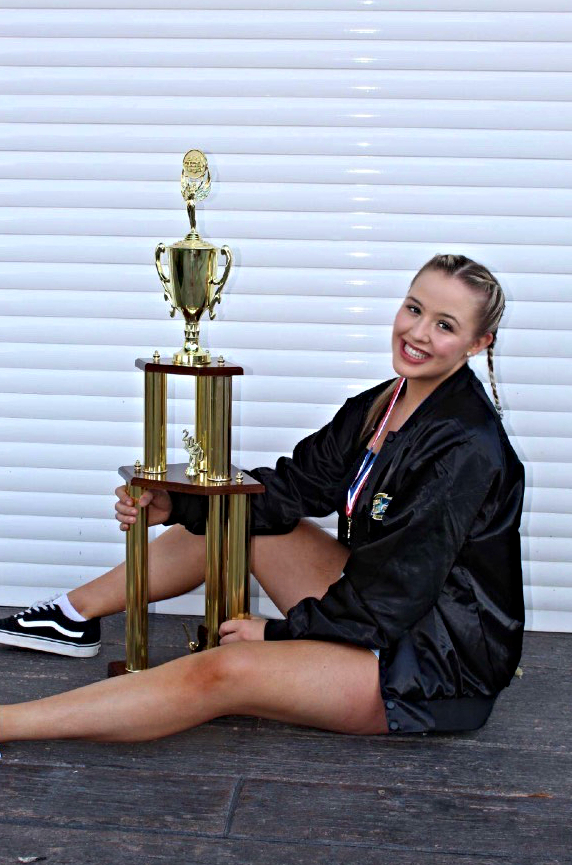 Name: Hannah Flowers
Age: 16
Team, division: Twist & Shout Diamonds Extra Small Coed
Years in cheerleading: About to start my 14th
5 quick this or that questions:
Stunting or tumbling? Stunts
Practice or competition? Competition
White or black uniforms? Both
High socks or low socks? High
Bows or no bows? Bows
What was your first year on Diamonds like?
It was kinda stressful at first because Diamonds are such a well-known team. But overall it was one of my favorite seasons of all time.
What's your stunt position?
I'm mainly a backspot, I however have side and main based before.
What are your cheerleading goals?
I've been very blessed to have won many national titles and a summit title. The last thing on the list is to win the World Championship.
How was it to go from level 3 to 5? What was the most challenging part?
It was a big change for sure. The hardest part was the stunting. But with a lot of practice, level 6 stunts are by far my favorite to do.
What's your favorite tumbling pass?
On Diamonds I don't tumble, I'm on the team for my stunting skills. However, I love running tumbling.
What are the upsides and downsides of being on a worlds team?
Upsides: Being on a worlds team had helped me grow not only as an athlete but as a person. With having to practice a lot, I've learned time management especially when it comes to schoolwork. Also when you're on a worlds team everyone knows each other.
Downside: It is a lot of extra time, and hard work, but it's so worth it.
Watch the teams' incredibly entertaining 2019-2020 routine here:
What's your favorite skill?
Double ups or inversions.
Favorite year of Diamonds?
Favorite to watch is 2018 and favorite to perform was 2020.
Was it hard to get a full?
Tumbling doesn't come super easy to me, and I was working fulls before I hurt my ankle last year.
Liking this Q&A so far? Check out the one we did with Becca from Great Whites here!
Favorite Diamonds uniform? 
The black uni and the worlds finals 2019 uni are my absolute favorite!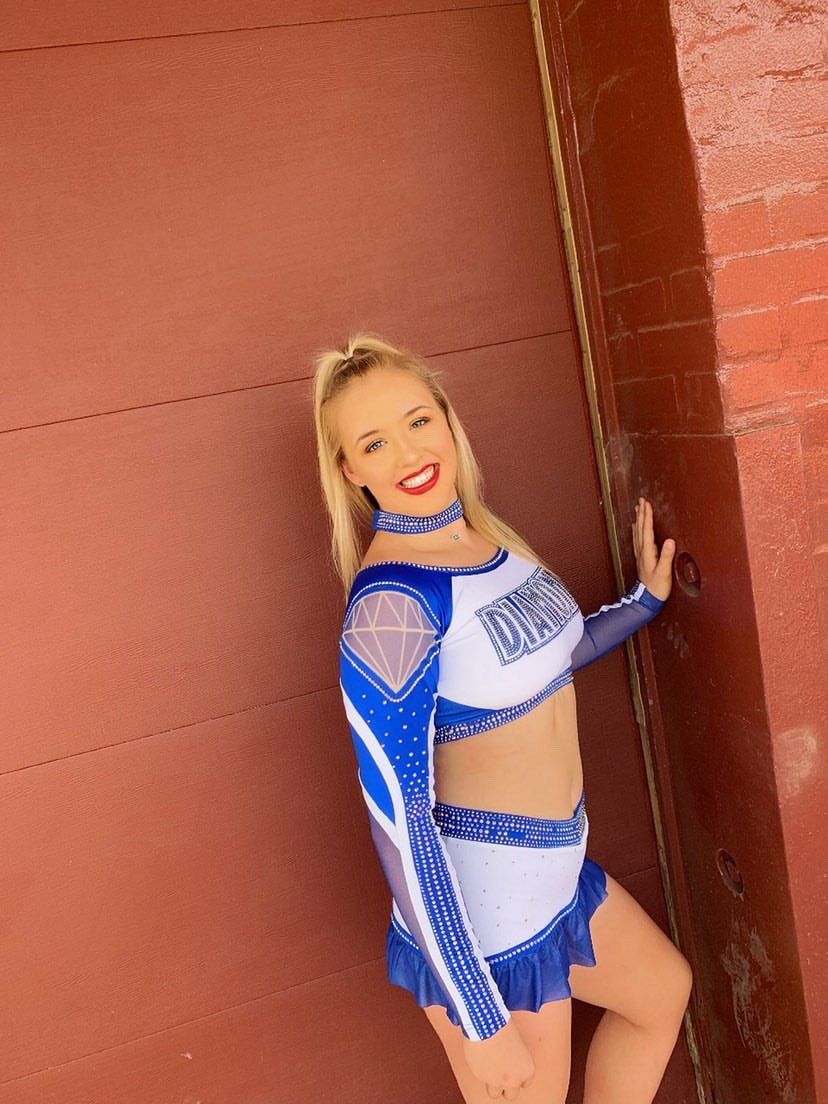 How do you normally practice? Are there any "secrets" to the team's success?
In the summer we start with getting back into shape and going back to the basics so when we get to our season we already have the technique.
I wish there was a secret "diamond dust" but it's just lots of hard work and all of us having the same goal that's makes us so successful.
What do you like doing outside of cheer?
I love spending time with my dog, and I really like to read books.
What's your biggest cheerleading pet peeve?
My biggest pet peeve is when people clean with their thumbs out.
Favorite Diamonds mix? 
I can't choose a favorite lol. I love the energy of the 2019 "live in concert" mix, but our pyramid music this year made me so emotional because of the lyrics.
How do you deal with the pressure of competing at big competitions?
I'm very thankful to have done this for a very long time so I don't get super nervous. But I just remember to take a deep breath and remind myself that I'm doing the thing I love with my 15 other best friends.
What advice would you give to those reading this?
My biggest piece of advice would be to make sure you really love what you are doing. You will give up so much, you will get hurt, you will cry, but if you truly love this sport, you will realize that it was all worth it.
And don't forget to cherish it, because one day you're going to blink and it will be over.
---
A big thank you to everyone who asked questions and to Hannah for answering them!
Who do you want to see in our next Q&A? Drop a comment below!