Brooklynn Lily from Cheer Extreme Allstars is a remarkable cheerleader who, at the age of only 13, has already gained significant recognition in the cheerleading world. With her extraordinary flexibility, exceptional tumbling skills, and captivating performances, she has amassed a large and devoted following of fans from across the globe.
We recently reached out to our Instagram followers and gave them the opportunity to ask Brooklynn some questions. Here are her responses!
---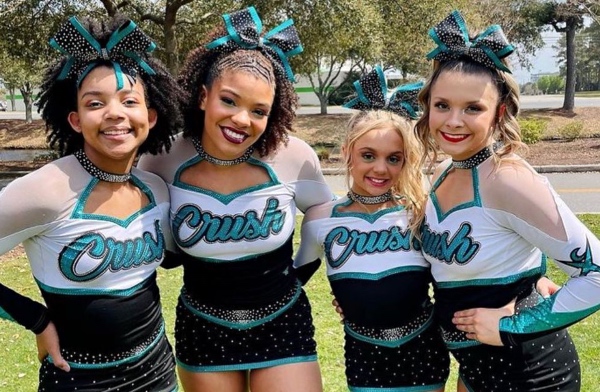 Name: Brooklynn Lily Kucirek
Age: 13
Years in cheerleading: This will be my 4th season coming up!
Current teams (2020-2021): Cheer Extreme Allstars Crush, C4 and Youth Elite
---
Quick "this or that" questions
Stunting or tumbling? Stunting
Baskets or pyramids? Baskets
Level 4 or level 6? Level 6
Practice or competition? Competition
Time for questions from followers!
When did you start cheerleading and why?
I started Pop Warner cheerleading when I was 7 years old because it was at my school and my mom coached. At age 9 I, went to Allstar cheerleading because I outgrew Pop Warner.
What skill took you the longest to get?
Double whip double
How did you learn to do a needle? Any tips?
I stretched every day and still do! You can check my YouTube channel (click here to find it) for tips.
What's your favorite body position?
Needle and scale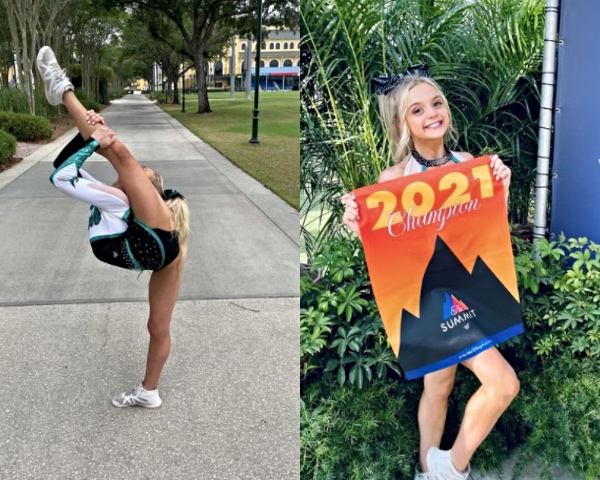 What's the hardest skill you have done?
Double whip double
What's your favorite competition?
NCA Nationals
When will you be eligible to try out for Worlds teams?
This upcoming season (2021-2022)!
What Worlds team would you want to be on and why?
Senior Elite because it's my dream team!
What's your favorite team you've ever been on and why?
Youth Elite because I felt like I could be myself and be a leader
Describe cheerleading in one word
Life!
What are your goals in cheerleading?
I want to cheer in college and get a business degree and open up my own business, like a cheer gym or doing choreography.
Any advice for others reading this interview?
Work hard to be better every day!
---
To stay updated with Brooklynn's journey, be sure to follow her on Instagram and subscribe to her YouTube channel.
We hope you enjoyed this Q&A! If you're interested in reading more interviews and Q&As with cheerleading athletes, teams, coaches, and industry professionals, click here to explore our previous features.