If you're familiar with the cheerleading world, you know that Top Gun Large Coed (TGLC) is renowned for their innovation and creativity. Every season, they bring something fresh and exciting to the mat, and one aspect they constantly reinvent is their basket tosses.
Are you curious about the baskets they've introduced to the cheer world? Look no further! We'll dive into the fascinating creations of TGLC and the talented people behind them.
---
The kick double
You'll spot the kick double basket in every level 6 routine, but did you know it was invented by Top Gun Allstars?
According to the Top Gun website, it was Victor Rosario (TGLC's coach) and Jessica Perez, a member of Top Gun's junior team, who were the masterminds behind the first kick double basket ever created.
It's a remarkable accomplishment that showcases Top Gun's commitment to pushing boundaries ever since the beginning!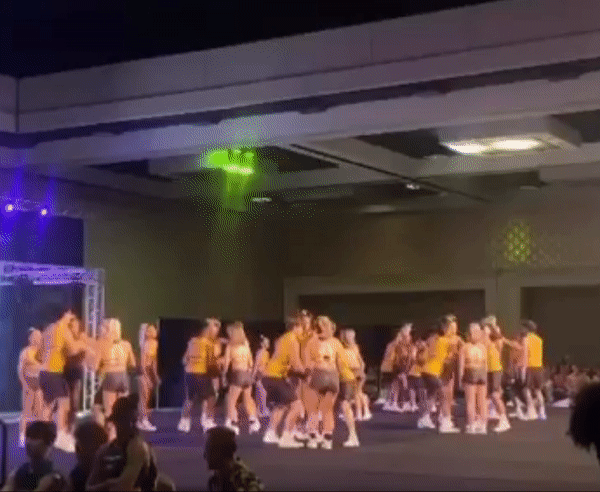 The Hearn
In 2014, TGLC introduced another new basket to the cheerleading world. Called "The Hearn", it was named after Jordan Hearn who was the flyer to perform it: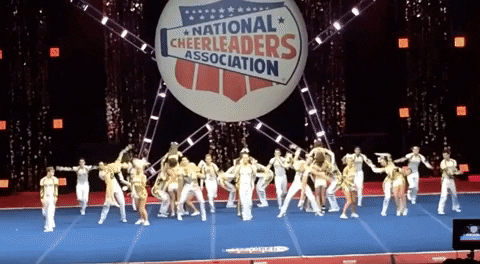 The Jarli
Jodie + Harley = Jarli!
Two exceptional flyers from TGLC combined their talents to create the next basket on our list: "The Jarli." Debuted in 2017, this basket showcased their impressive skills and further confirmed TGLC's reputation for pushing boundaries.
The Rosario
In 2019, TGLC unveiled another new basket addition: "The Rosario" basket, named after…you guessed it, the flyer (Jodie Rosario)!
The J-RO
Not long after we first saw the "Rosario", another new basket toss was debuted by flyer Jodi Rosario! The "J-RO" was seen in the team's 2019-2020 routine:
The holy cannoli
The most recent addition to TGLC's basket innovation list is the "Holy Cannoli" basket, named again after the flyer, Harley Canoles. This incredible basket combines a "Jarli" basket with a kick full and looks absolutely incredible: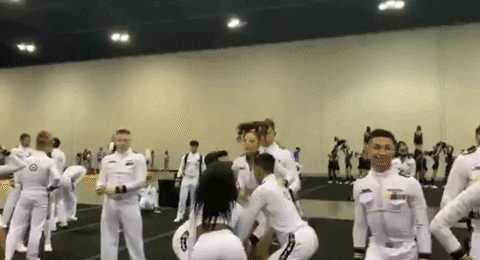 In conclusion, TGLC has established themselves as pioneers in the cheerleading world, always pushing the limits and wowing the crowds with their mind-blowing baskets. Each of their creative baskets, from the first kick double to the Holy Cannoli, showcases their dedication, talent, and skill for innovation.
Not only do they take their own performances to new heights (literally), but they also inspire other teams to think outside the box. Stay tuned to witness what incredible new basket tosses and skills TGLC will bring to the mat next!