Cheerleading coaches work hard all season, both inside and outside the gym, to make sure their team learns as much as possible.
Sometimes you want to show appreciation in the form of a gift, but it can be hard to come up with gift ideas.
We put together this list of more than 20 items perfect for any cheerleading coach. Whether it's Christmas, the end of the season, or a regular Tuesday, there's something for you.
This post contains some affiliate links. Click here for more information.
Psst… The last idea is free!
---
Gift ideas for cheerleading coaches:
1. Personalized decorations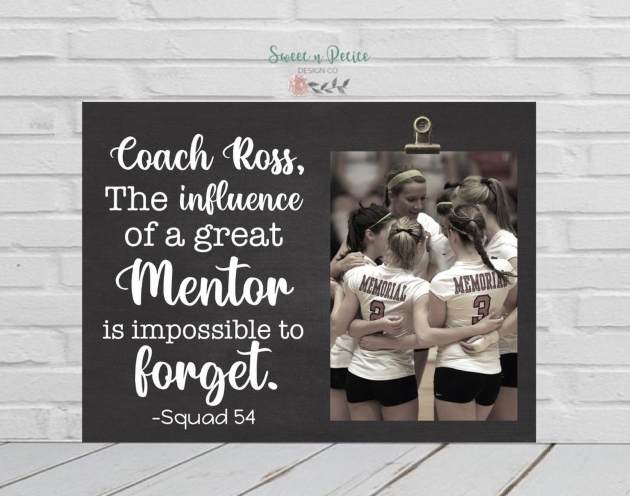 Wooden photo frame with customizable colors and text.

Photo frame that you can add a personalized message to. Let the team sign it for an even better gift!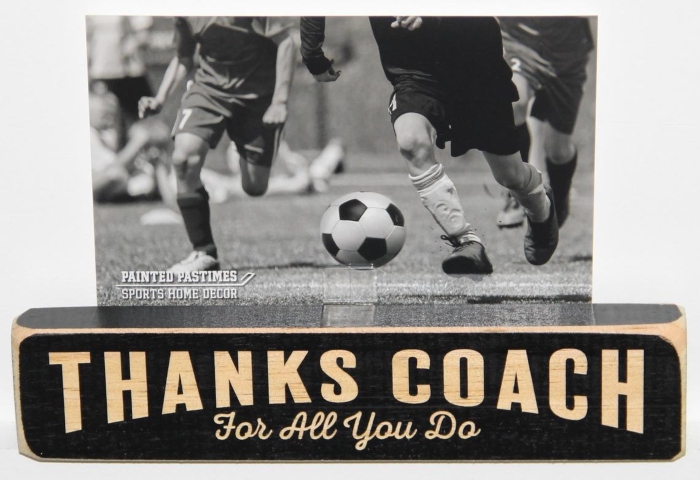 "Thanks coach for all you do" photo holder.
---
2. Books about coaching
There are an endless amount of books that can benefit cheerleading coaches. We've included books focused on both team performance and training, but also things outside the cheerleading gym.
(All books are available for Kindle, as audiobooks and physical copies).
"Helping People Change: Coaching with Compassion for Lifelong Learning and Growth"
This book explains how coaching doesn't work well if it's only focused on fixing problems. The authors talk about how to help others learn and grow, what motivates us, dreams and goals, energy, and what coaching is really about.
"Coaching for Performance: The Principles and Practice of Coaching and Leadership"
The author talks about how to bring out the best in athletes, goal setting, team performance, qualities of leadership, and much more.
"Eleven Rings: The Soul of Success"
During his time as head basketball coach, author Phil Jackson won more championships than any other coach in professional sports.
He talks about the secrets of team chemistry, trust, and synchronization, how to handle "uncoachable" athletes, turning athletes into leaders, and much more.
---
3. Shirts
Because who doesn't love some funny shirts?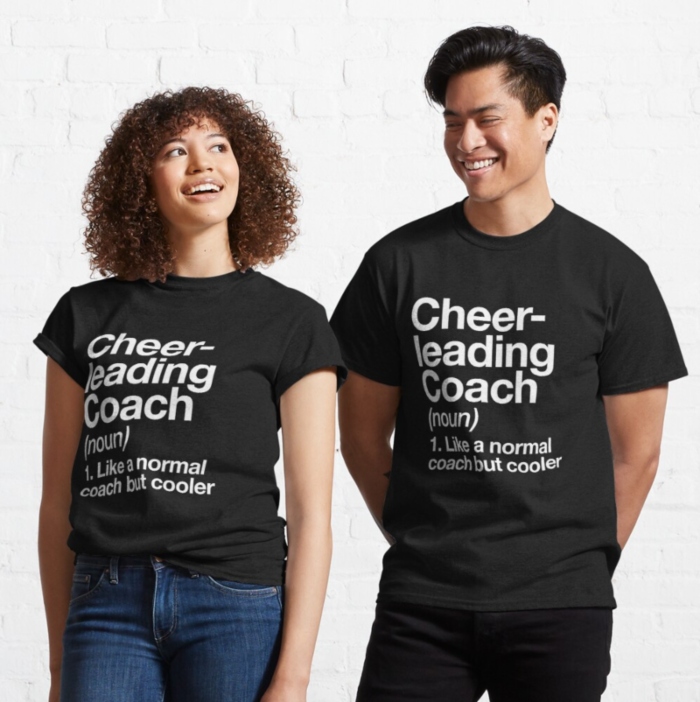 Available in different styles & colors. The text can be printed on the front or back.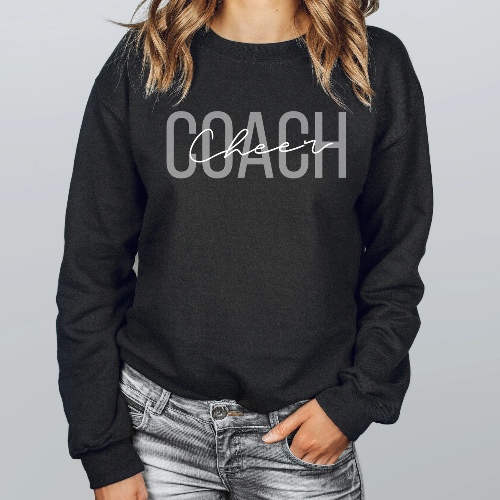 "Cheer coach" sweatshirt, available in different colors.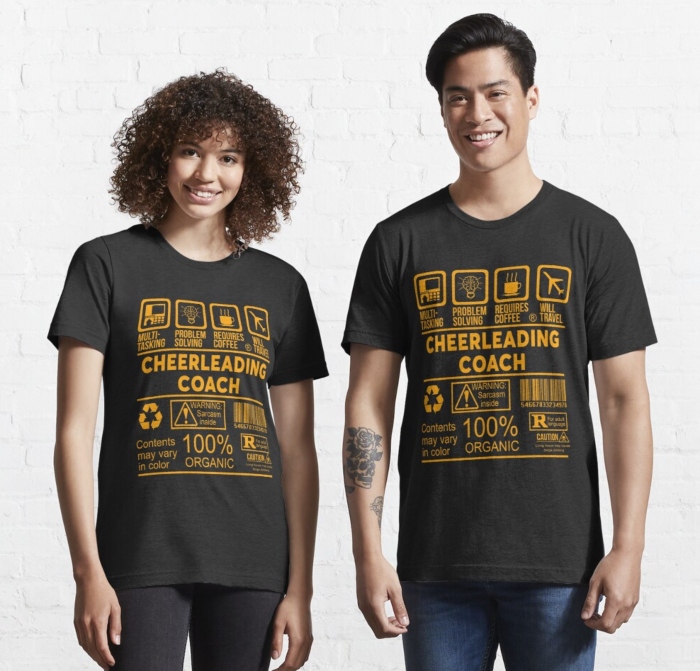 Available in different styles & colors. The text can be printed on the front or back.
---
4. The ultimate coach planner
Planning is a must if you want to have a successful practice or season!
Our popular coach planners come in both printable & digital versions – and in multiple colors.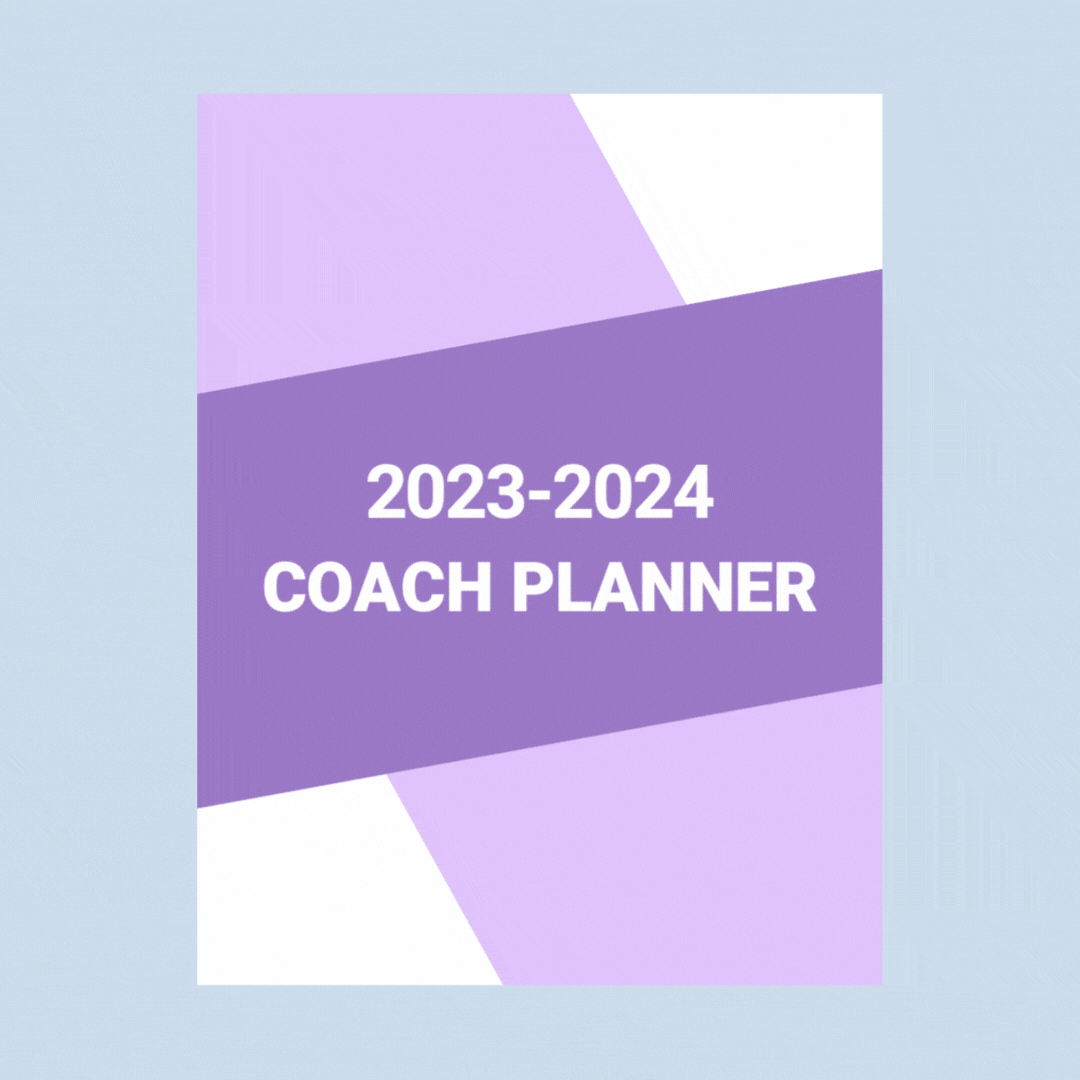 Join the hundreds of coaches all over the world having better seasons with our planners!
Click here to shop the planners!
---
5. Personalized gift bags
This great idea was sent in by a follower! Make a gift bag or basket with your coach's favorite things, snacks, self-care products, or anything else they would like.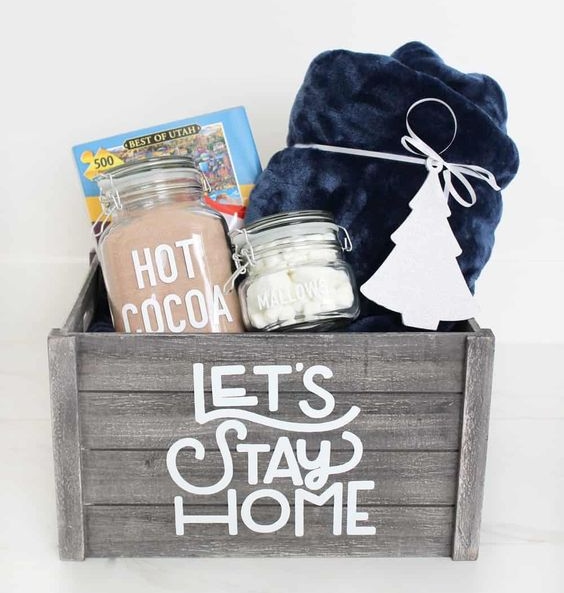 ---
6. Bags & backpacks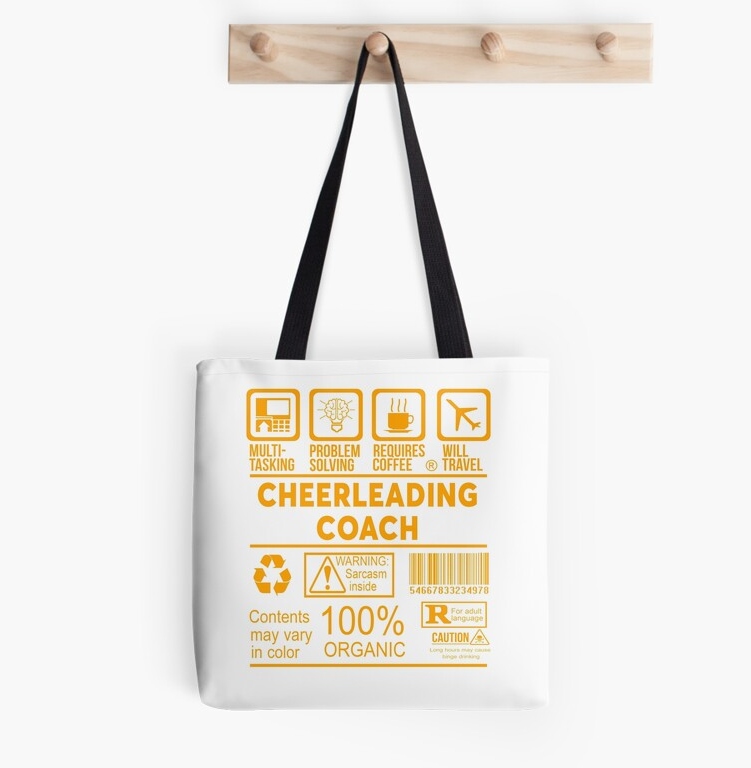 Bag available in 3 different sizes. The print is also available on a smaller zip bag.
"Best coach ever" waterproof makeup bag.
Perfect to bring for competitions!
---
7. Mugs & water bottles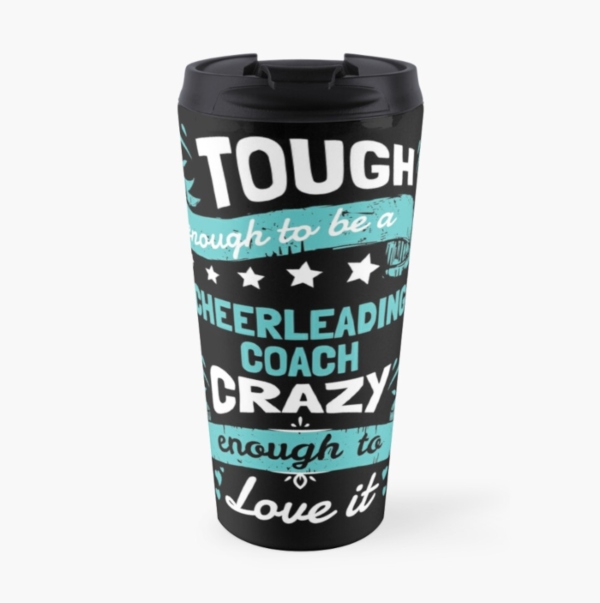 "Tough enough to be a cheerleading coach, crazy enough to love it" travel mug.
"I am a cheerleading coach, of course I'm crazy. Do you think a sane person would do this job?" mug.
"Warning, cheerleading coach do not disturb" reusable, stainless steel water bottle.
---
8. Keyrings & chains
"Thank you" keychain.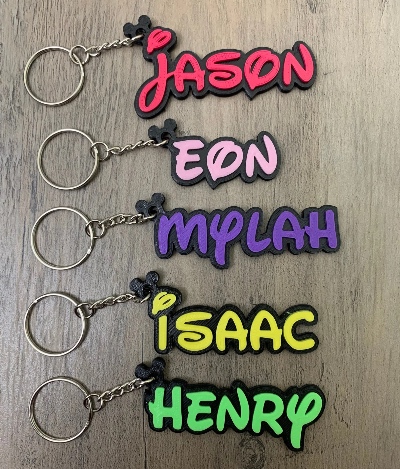 Disney themed keychain with customizable colors & letters!
Write your coach's name, team name, or gym name for example.
"We wouldn't be the team that we are without you!" keychain.
---
9. Coach bracelet
"Cheer coach" bracelet in stainless steel, with adjustable sizing.
---
10. Letter or text (free!)
Sometimes the simplest ideas are the best!
Put together a letter or text from your team and send it to your coaches. Let them know how much you appreciate them, what they've taught you, what you like about them, your favorite memories, and so on.
Completely free to make but absolutely priceless to receive!
---
Hopefully this list gave you some ideas on gifts for your coaches!
Feeling extra generous? Check out our other gift guides: