It's spooky season!
Halloween is a time to get creative, especially when carving pumpkins. One way to make the holiday even more fun is to make them cheerleading themed.
Here are some ideas for cheerleading themed pumpkins, so that you can show support to teams and gyms!
---
1. Painted pumpkins:
If you don't actually want to carve a pumpkin, just paint it! This is a lot of fun and suitable for all ages since there are no tools involved.
Honor your favorite team by making pumpkins inspired by them. This one is for Cheer Extreme Coed Elite and their Worlds 2015 gold!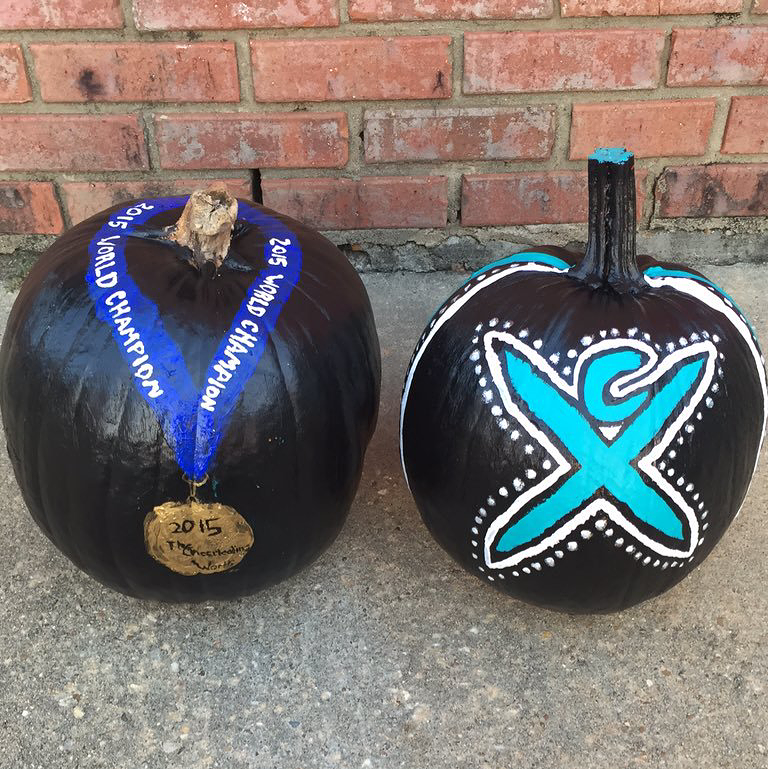 Add glitter to make it even more special!

---
2. Carved pumpkins:
Carve out your team name, gym name, or your favorite ones: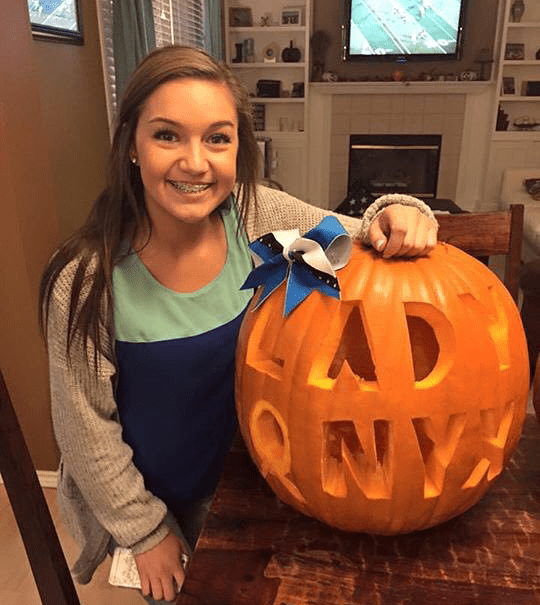 A creative idea is using two pumpkins, creating a stunt, basket or pyramid!
Find a photo you like, print it out, draw it on the pumpkin and carve it out: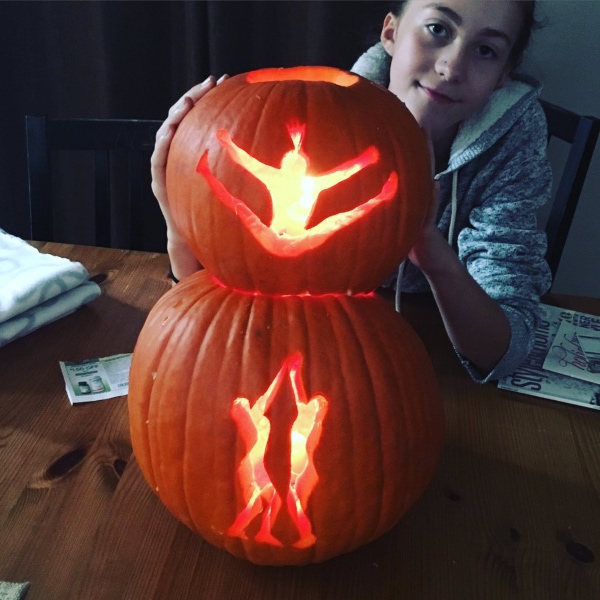 Another very creative idea if you want a more spooky pumpkin: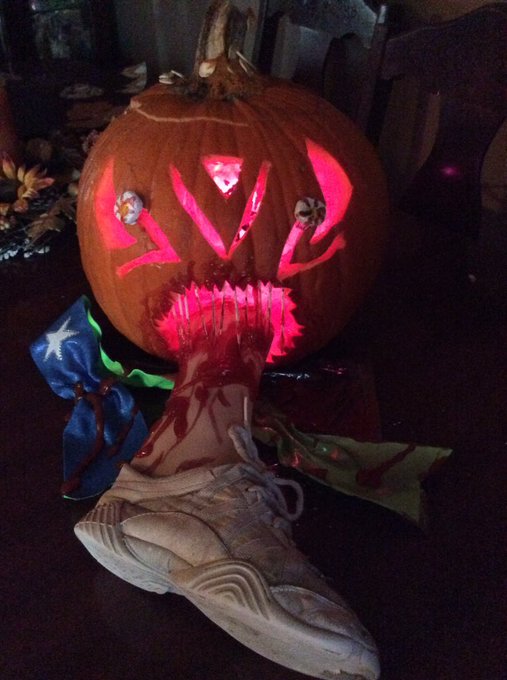 The last idea is simple – find a cheer photo you like and carve your pumpkin into a cute lantern!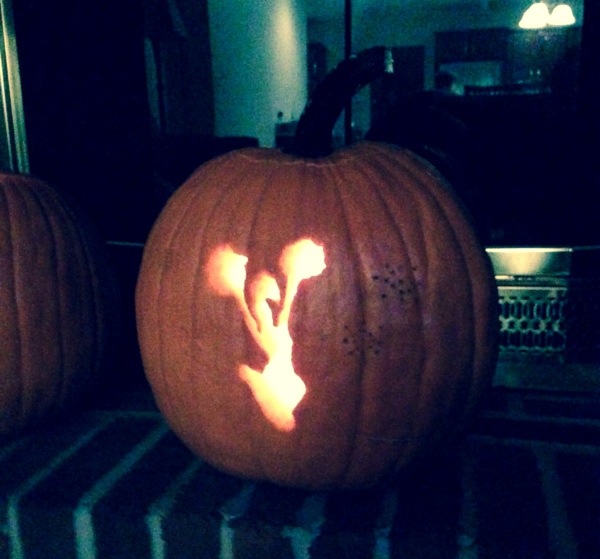 ---
We would love to see if you try any of these ideas. Post your pumpkin on social media and tag us!