Do you know someone who is a cheerleader? Maybe your child is one? Or maybe you're even looking for something for yourself? Whatever it might be, this list of 40+ gift ideas is for you!
This post contains some affiliate links. Click here for more information.
---
Gift ideas for cheerleaders:
1. Shirts
"This is my handstand shirt" t-shirt. Available in different colors and the text can be printed on the front/back.
Cheer Extreme Senior Elite shirt. Available with many different teams, in different shirt colors.
The text can be printed on the front or back.
The Summit/D2 Summit/Worlds Disney baseball jerseys make a great gift! Find ones with customizable colors and names.
"If you want me to listen, talk about cheerleading" shirt.
Available in different models and colors, plus the text can be printed on the front/back.
---
2. Bags & backpacks
Customizable glitter backpack. Available in different colors and with your name, logo, or both.

Nfinity's backpacks are always on many Christmas wishlists!
They have plenty of storage and are available in many different types and colors.

A more affordable, but just as good backpack with "Cheer" text.

It's called the "dream bag" for a reason!
This backpack has room for everything you can imagine & comes in many different colors.
"Warning, may spontaneously start talking about cheerleading" bag. The print is also available on smaller zip bags.
---
3. Cheerleading pillows & blankets
"Cheerleader" pillow.
NCA Nationals "the work is worth it" blanket. Available in different sizes.
The Cheerleading Worlds world champion pillow.
---
4. Organizers
Bow holder

Organize and showcase bows on a backpack or bedroom wall with this holder!
Trophy shelf
Showcase medals, trophies, and awards!
Uniform organizer
Keep your uniform in good shape with this smart organizer, available in different colors.
---
5. Water bottles
"CHEER" reusable bottle.
Glitter tumbler that comes with a gift box and card! Also available in multiple colors.
"CHEER" reusable bottle, specifically made for kids.

Possibly the most talked-about bottle ever – the Hydro Flask. It's made of stainless steel and available in different models and colors.
Tip: customize the bottle with cheer stickers (see below)!
---
6. Cheerleading stickers
There are many cheerleading sticker stores on Redbubble.com for example.
---
7. Practice wear & pro shop items
Spirit shorts from Varsity. Available in different colors.

Nike Pro's
are probably the most popular cheerleading shorts! Available in different colors.
Popular Nike flex vent shorts, also available in different colors.

Why not get a sports bra to match too? Available in different colors.
Another idea is to give pro shop items!
Many cheerleading gyms sell everything from socks and accessories, to jackets and practice wear. You can get items from your own gym, or other gyms that the gift receiver is a fan of!
---
8. Gift cards
If you're not sure what to get, or maybe what size or color – giving a gift card is perfect!
It can be both from a site that offers gift cards, but also one that doesn't (a pro shop for example). If a site doesn't offer one, you can make your own and give the athlete an amount of money to shop for.
A simple but very appreciated idea!
---
9. Keyrings & chains
Personalized bow keyring with text. Available in different colors.
"CHEER" keychain with cheerleaders on. Available in different colors.
---
10. Workout & training gear
Practicing skills at home without the right equipment can be hard. Give away something that helps an athlete get a new skill, more flexibility, or motivation to continue practicing!
Note: do not use equipment without proper training. All skills are performed at their own risk.
Tumbling track

Tumbling track in different colors & sizes. Includes a pump, storage bag, repair kit & more!
New cheerleading shoes
Getting new shoes is something many do (and should do) often.
Many cheerleaders use worn-out shoes for too long and risk injuries because the shoes stop working as they should.
Why not surprise an athlete with a new pair?
Learn all about the best shoes in our guide: Guide: The Top 7 Best Cheerleading Shoes (Ranked by Actual Athletes)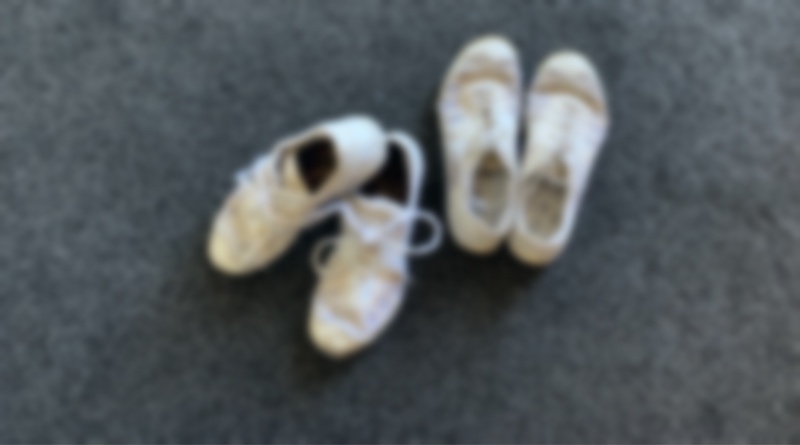 Stunt stands & flyer equipment
Different items that help flyers practice their skills at home!

The popular Stunt Trainer gives flyers practice, simulating balance, and flexibility training without a stunt group.
An amazing tool to practice stunts, flexibility, and balance at home!
A platform with moving springs that simulate stunting. It has 3 height settings that allow practicing on different levels.
Stretching gear
Stretching strap that attaches to a door for easy stretching.
This kit comes with an additional travel strap, a hair tie, and stretching guides!
Mats

Foldable mats to practice skills on. Stack multiple mats to practice standing tucks from a height for example.
Available in different sizes and colors.
Resistance bands

Pack of 4 resistance bands in different colors.
A great tool for more challenging workouts, practicing jumps, or stretching.
Ankle weights

Ankle weights are incredibly helpful for cheerleading!
Use them to get higher and more explosive jumps, better stretches, or stronger tumbling.
Foam roller
Foam rollers are great for releasing tightness and soreness in muscles, both before and after practice.
Portable Bluetooth speaker, perfect for blasting cheerleading music while practicing at home! Available in many different colors.
---
11. Cheerleading pins & magnets
Cheer Extreme Senior Elite magnet (more teams & sizes available).
The California Allstars Smoed pin (more teams available).
Brandon Allstars Senior Black magnet (more teams & sizes available).
Top Gun Allstars TGLC pin (more teams available).
---
12. Competition hair products
Get the perfect competition hair with cheerleading-specific hairspray and hair powder – then wash it out with a moisturizing conditioner.
Rock Your Hair is popular amongst cheerleaders and offers many different products.
Tip: get 20% off your purchase using code "LOWERLEVELS20"!
Click here to view & get your discount!
---
13. Cheerleading magazine subscription
A magazine subscription is a gift that keeps on giving because every new issue feels like a new gift!
Inside Cheerleading is an American magazine that features stories, tips, and more.
---
14. Books
Physical skills are not the only skills in cheerleading. Things like behavior, being a good teammate, and mental training are just as important.
Reading is a great way to learn more about those skills!
(The books are available as physical copies, audiobooks, and for Kindle).
"The Captain Class: A New Theory of Leadership"

A book about leadership, being a role model, team player, and a better athlete overall.
The Champion's Mind: How Great Athletes Think, Train, and Thrive
This book highlights the importance of mental training and why it matters more than physical ability.
Sports psychologist and author Jim Afremow shares the same advice he gives Olympians and professional athletes!
---
15. VPN subscription
Before you say "VPN what?", allow us to explain!
If you live outside the United States or United Kingdom, chances are that most major competition live streams aren't available to watch. There is a way to watch the events anyway, and that is by using a VPN. This could make a great gift for any athlete who wants to watch more competitions!
We put together a guide that explains how this works + our favorite VPN, that you can read by clicking here.
---
Hopefully, this gave you some ideas and inspiration for cheerleading gifts!
Feeling extra generous? Check out our gift guide for cheerleading coaches as well: 20+ Gift Ideas For Cheerleading Coaches