Even though one of our brands is an Instagram account called @lowerlevelscheer (that's based on level 1-4 cheerleading teams), we had never been to The Summit before – until 2019!
As someone who had never attended the competition, there was a lot to learn…
---
1. Florida is HOT (duh)
It's no surprise that Orlando is warm, but my god it was hot over there.
I was of course prepared for the heat, but the humidity made it even crazier and made my hair look…not cute.
2. So. much. food.
You get absolutely full and it still looks like you barely ate anything! We had to ask the waitress at a restaurant if people normally eat all their food (the answer was no) because you get so much.
At the hotel, we ordered chicken one night and literally got half a chicken on the plate. Each.
Our camera rolls were absolutely full after the competition! We put together some highlight videos that you can watch here!
3. Hotel room decorations
Decorating your windows and doors at the hotel is apparently a thing and was so fun to look at!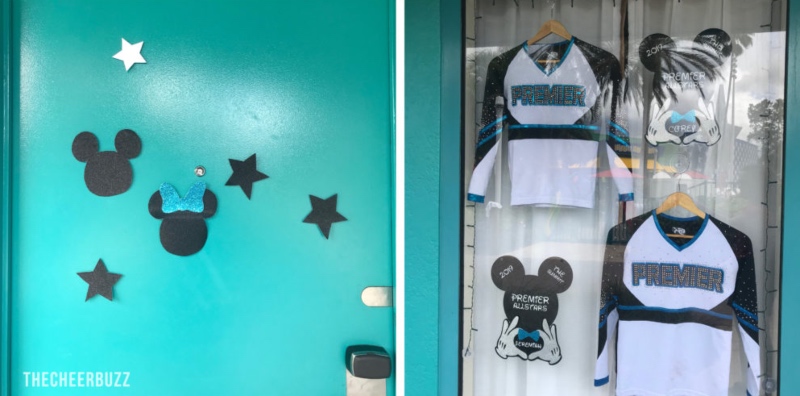 4. Don't judge the book by its cover!
In this case, the book = the team, and the cover = the gym.
As expected, there were so many amazing teams from many different gyms. Even though I knew that The Summit is for the best of the best, I was shocked!
Yes, the big-name gyms are great, but the smaller ones were at least as good.
5. The insects…
This is one of those "if you know, you know" things: love bugs.
Love bugs everywhere.
When we arrived we didn't even know they existed, but we sure did when it was time to leave…
6. It's the best place on earth!
*Trying not to cry thinking about it*
If you love cheerleading this really is the best place to be. Athletes are everywhere, the teams are amazing – the whole feeling of the competition is just the best!
---
Was there anything on this list you related to? How was your first time at The Summit?