The Majors 2021 will be different than what we're used to seeing.
This season, the event will be virtual, meaning the teams will compete online live from their gyms.
When? January 15th, 2021.
Where? Virtual, across the United States.
---
About the competition
The Majors is probably the most exclusive cheerleading competition in the world.
Only invited Senior level 6 teams are able to compete and is therefore said to have "the best of the best" teams competing against each other.
There are winners in each division, plus all-girl & coed grand champions awards for the highest scores. Awards for best sportsmanship, stunts, tumbling, and a fan favorite award are also handed out.
Read more about the competition on the official website.
---
Attending teams
Here are all the teams invited for the 2021 competition:
Extra Small Senior & Small Senior (combined)
Cheer Central Suns Lady Suns
Cheer Extreme SSX
ICE Lady Lightning
Rain Athletics Aqua
The California All Stars Lady Bullets *unable to compete*
Extra Small Coed & Small Coed (combined)
Brandon All Stars Senior Black
GymTyme Illinois Fever
ICE Thunder
Prodigy All-Stars Midnight
The California All Stars Smoed *unable to compete*
Cheer Extreme Coed Elite
Medium Senior
East Celebrity Elite Bombshells *unable to compete*
Maryland Twisters F5
The Stingray Allstars Peach
Top Gun All Stars Lady Jags
Woodlands Elite Generals
Medium Coed
ACE Cheer Company Warriors
Cheer Extreme SMOEX
Spirit of Texas Royalty
The California All Stars Black Ops *unable to compete*
Woodlands Elite Black Ops
Large Senior
Cheer Athletics Panthers
Cheer Extreme Senior Elite
The Stingray Allstars Orange
World Cup Shooting Stars
Large Coed
Cheer Athletics Cheetahs
The Stingray Allstars Steel
Top Gun All Stars TGLC
International Divisions – new for 2021!
Cheer Athletics Wildcats – Large Open Coed
Fame Super Seniors – Senior Open
Top Gun Allstars OO – International Open Coed
Cheer Sport Sharks Great White Sharks – International Open *unable to compete*
---
Schedule
The full performance order has been published!
Tap here to see the team order and exact times of the competition.
---
Livestream
The competition will be live-streamed on Varsity TV, meaning you need a paid subscription to watch.
You can choose either a monthly ($29.99/month) or yearly ($12.49/month) subscription. By choosing the monthly plan, you can cancel your subscription after the event and not have to pay for multiple months.
Varsity TV live streams are currently only available in the USA, Canada, the UK, and Puerto Rico. You can, however, still watch from other countries but you'll need to use a VPN service.
Click here for our tutorial on how to use a VPN to watch!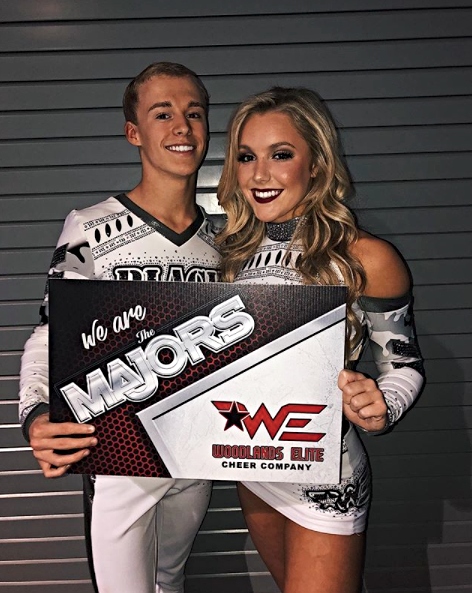 Will you watch the competition? Which divisions and teams are you most excited to see?
---