The "introducing:" series is where we showcase less known teams & gyms that do something unique, have crazy skills, or anything else that we think needs more attention! 
---
Let's talk about this crazy good gym called American Cheer.
A recent stunt video on our level 1-4 Instagram page got a lot of attention, which was no surprise.
The level 3 team called "Senior Black" had an insane stunt sequence – including a toe touch back handspring inversion to extended lib and an inversion full up to immediate full around…
Sounds crazy? Confusing?
Watch the video here:
We talked to their Program Director, Jason Larkins, about the gym and their story:
Facts about the gym
American Cheer is located in Bakersfield, California. They started in 1994 and took home 2 bronze medals at Worlds in the Large All-Girl division (2004 & 2005).
The gym follows a lot of different sayings and philosophies, but one that sums everything up is "We win competitions by winning practices and we win practice an 8-count at a time."
---
Enjoying this article? Here are two others you might like:
---
Focusing on lower levels
At the beginning of the 2016-2017 season, Jason and his wife Ashley were hired as Director and Manager of the program. The following season (2017-2018) they decided to refocus their energy on the lower level teams and drop the Worlds program.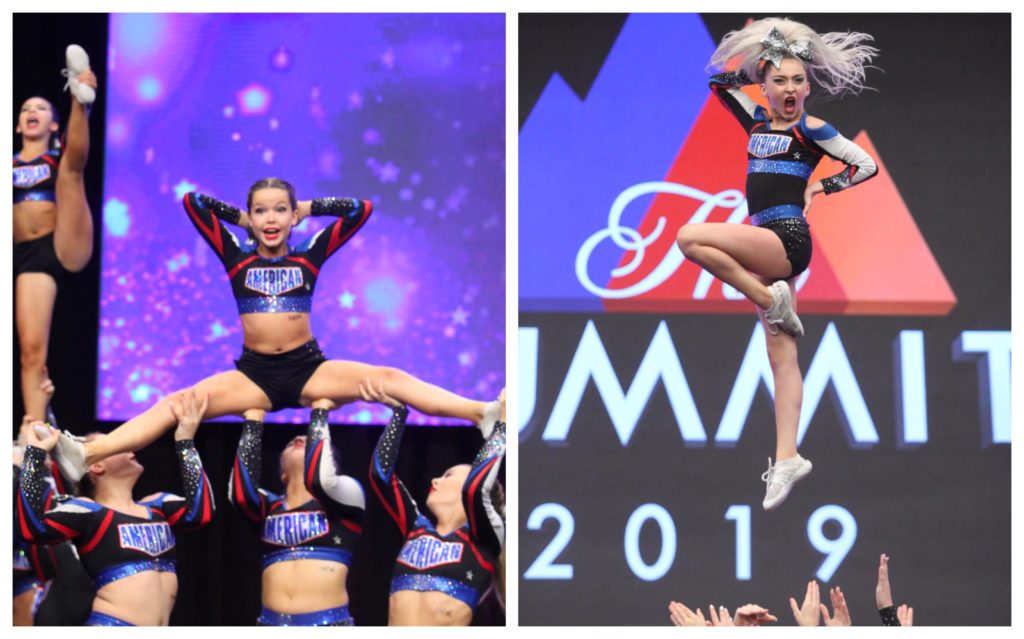 This turned out to be a great move because that season, the gym won their first 2 Summit titles, winning both in the International Junior Level 1 and International Senior Level 1 division!
The season after that (2018-2019) they brought home 2 more titles! J-black won the International Junior Level 3 division and Sr black (the video above) won in Medium Coed Level 3.
Winning Varsity's Pinnacle Award
Since 2018, Varsity has given out "The Pinnacle Award" to gyms, teams, athletes, and coached in categories like leadership, teamwork, and dedication.
At The Summit 2019 Jason, the director, won the Program Award!
"The lessons Jason Larkins, director of American Cheer, teaches his athletes last longer than a single cheer season. Jason takes time to get to know each athlete on a personal level to develop goals and create a path to achieve them. Besides celebrating little and large victories in the gym, Jason supports his athletes at school events, celebrations and is serves as a mentor when athletes need a listening ear. Jason Larkins embodies what the Pinnacle Program award is all about."– Varsity.com
Future goals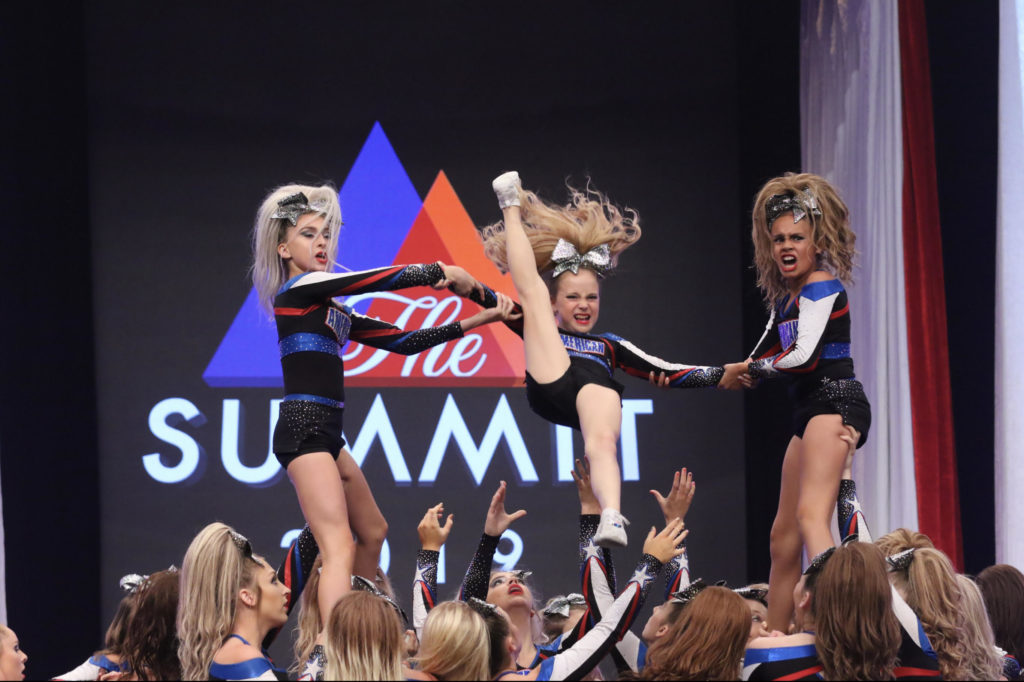 The gym wants to continue to bring clean and innovative routines to the floor. They also want to continue challenging themselves to be the best they can be, such as entering new divisions and going to new competitions.
However, the gym's biggest goal is to teach their athletes life lessons through cheerleading.
---
Follow the gym:
Instagram – They update often, unlike many other gyms 😉
Website – For more information about the program!