Whether you are a tiny level 1 or veteran Worlds team athlete, all cheerleaders deserve the right to train in an environment that puts their welfare and safety first.
Abusive culture in sport has been consistently normalized, and athletes are gaslit into believing that these types of environments are necessary to achieve greatness.
The notion is that if you want to compete at an elite level, abuse just goes with the territory.
You only have to look at recent revelations coming out of gymnastics, water polo, cycling, athletics, swimming – the list goes on!
But the tide is changing…
This post was created by a guest author. Any information and opinions expressed are solely those of the author and may not reflect our views. Want to be a guest author? Here's how.
---
A conversation is starting globally on social media, in the press, and at a governance level in sports about athlete welfare and what success looks like when we center the athlete's voice.
New research in sports science and psychology tells us unequivocally that athletes perform better when they balance training with rest and recovery, allow appropriate time for injuries to heal, are working in an environment where they feel psychologically safe, and when their motivators to succeed are internally driven (rather than forced upon them by coaches through fear).
More about coaching: 9 Practical Things Every Cheer Coach Should Know
More and more athletes (including those in Cheerleading) are also speaking up publicly about sexual abuse in their sport.
The #MeToo movement, Netflix documentary "Athlete A", the work of investigative journalists at USA Today, high-profile athletes such as Simone Biles speaking out, and the many victim impact statements retweeted and shared across social media in a range of sports, is destigmatizing what it means to be a sexual abuse survivor.
Athletes are not responsible for making these changes, but they can (and should) demand to see change happen.
Here are 5 things that all cheerleaders should expect from their gym…
1. Psychological Safety
Athletes thrive in environments where they feel psychologically safe, supported, and self-motivated.
These types of cultures don't happen by accident; they require gyms and their coaches to be intentional in their values and behaviors to produce this result.
Coaches who teach through fear-based methods, threats, shaming or bullying, lack the skills to be working with young people.
Highly effective coaches will use positive coaching methods that bring out the best in their teams and grow you as a person, as well as an athlete.
2. Access to your gym's Athlete Welfare policies and clear information on how to report
Your gym should have an Athlete welfare policy that clearly lays out its expectations for coaches' behavior and the gym's procedures for reporting abuse.
The policy should be available publicly, and your gym should make all athletes and parents aware of how to report any concerns they have.
Read your gym's policy and hold them accountable to what they say they are doing.
---
---
3. Your gym should be actively working to improve accessibility
Your gym should have a policy on diversity and inclusion and be actively working to make its program more accessible, safe, and welcoming to Black, Indigenous, and Athletes of Color, LGBTQI+ athletes, disabled athletes, and athletes from other marginalized groups.
Gyms should be safe, inclusive spaces where athletes feel comfortable to talk to coaches about things that are going on in their lives, (including disclosing abuse, if that was something happening to them).
Psychological safety goes hand in hand with inclusive spaces.
Racism, homophobia, ableism, and discrimination against disabled people, bigotry, and bullying of any kind is unacceptable and creates an atmosphere of fear.
Coaches should never allow these types of behaviors to go unchallenged in your gym.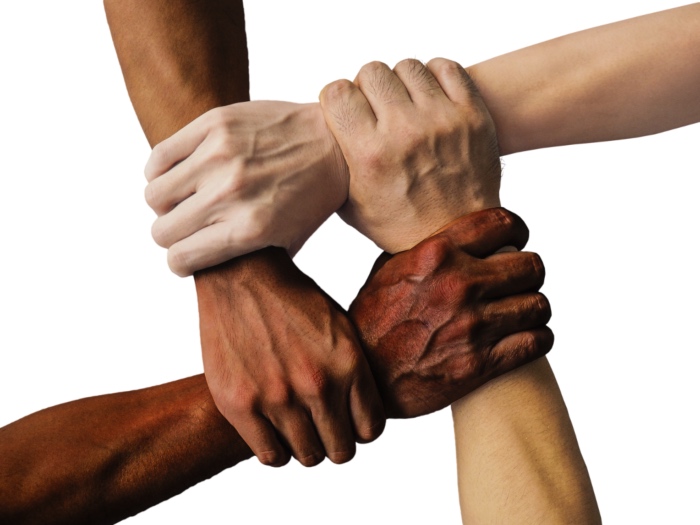 4. Autonomy over your own body
When it comes to coaching, cheerleading is a hands-on sport.
Coaches physically spotting tumbling or assisting with stretches means there is a risk that inappropriate touching or being roughly manhandled could go unnoticed.
Coaches should always work in an open environment where you are in full view of others, ask your permission first, and tell you where they're going to place their hands on your body before they spot you.
If you don't want to be touched, it is the responsibility of the coach to find another way to help you execute the skill (be it tumbling aids or going back to drills until you're ready to perform un-spotted).
Another article you might like: 4 Tips To Help Flyers Gain Confidence In The Air & Nail Their Positions
Forced training on injuries is another common theme in recent elite sports reviews.
Coaches should never put the success of a team above the health of an athlete and force you to train or compete on an injury.
If a medical professional has told you that you should not train, or you are in acute pain, then your coach should not be asking you to participate, and it is your right to say no if they do.
Similarly, you should not be experiencing acute pain when stretching
Forced stretching to the point of extreme pain is counterproductive as it damages the muscles and ligaments. It is also abusive.
5. An understanding of female health and the impact on your training
Globally cheerleading is a 98% female participation sport, therefore coaches understanding the impact cheer training has on the female body is important!
Remarkably the topic of female-specific training is relatively new to many sports, including cheerleading.
Understanding the impact things like menstruation, pelvic floor, and breast health have on training is critical to the long-term health of female athletes.
If you are a female athlete, there are lots of new sports science organizations and websites springing up to help you educate yourself on these topics.
If you find a great article on something, why not share it with your coaches and start to introduce some of the ideas and methodology into your team's training?
Your coaches should be open and welcoming of this type of engagement.
Collaborative approaches to athlete health and the centering of the athlete's voice demonstrate a forward-thinking gym when it comes to athlete welfare and safety.
---
Athlete welfare and safety is an important topic, no less in the sport of cheerleading.
If you found this article interesting, please consider sharing it to spread awareness and help athletes understand their own rights.
Want to stay updated when we release new similar articles and other fun content? Subscribe to our free, weekly email newsletter by clicking here!
About the author
Joey owns Squad Safe – a provider of Cheerleading-specific, accredited Safeguarding and Athlete Welfare training for coaches and athletes. Joey has 12 years of experience as a safeguarding lead for various dance and cheerleading organizations, delivering their in-house child protection training.
She is an NSPCC-qualified Designated Safeguarding Officer and holds various other qualifications, such as Safeguarding in Sport and Keeping Children Safe Online.
Joey is the Chair of the national governing body for Cheerleading in England. She is also a former Cheerleading athlete, Head Coach, and gym owner, who managed Team England ParaCheer to their first Gold medal at the ICU World Cheerleading Championships 2017.