The 19-20 season has been…strange.
With the unexpected ending of the season, the cheer community has come together in a whole new way. Everyone is spreading love to athletes, coaches, parents, and gyms all over the world.
Another positive outcome is that we're able to reflect on the season and learn lessons for the future.
We asked you (on our Instagram story) to write down what you've learned from this year and will take with you from now on.
Here are some of the answers:
---
"To appreciate cheer and everyone on your team."
"To never take anything for granted."
"To cherish every moment, even the small ones because you never know when something will end."
"That keeping in shape and stretching is super important."
"Enjoy the time while it lasts, you never know when it will be your last."
"That nothing is guaranteed and the climb is just as important as the final destination."
"To not take things for granted as they can vanish real quick."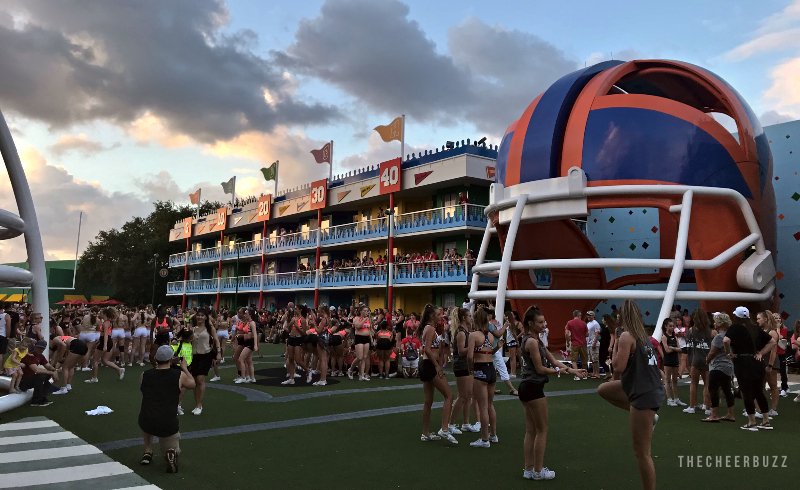 "Health comes before cheer – too many athletes compete and train with injuries."
"No day is guaranteed. Give every practice your all, it could be your last."
"Don't take cheer for granted."
A similar post you might like: Thanks To Cheerleading…
"Being adaptable. Both because of corona and because of the whole season."
"Don't give up, don't quit. You'll miss it."
"Nothing can stop cheerleaders from doing their thing! From home workouts to team zoom sessions."
"To leave it all on the mat because you never know when it'll be your last."
---
What have you learned thanks to the current situation of the world? Share your thoughts in the comments below!