If you were to ask a handful of parents why they chose to enroll their daughter into team-based sports, there's a good chance their answers will have nothing to do with trophies, ribbons, or medals.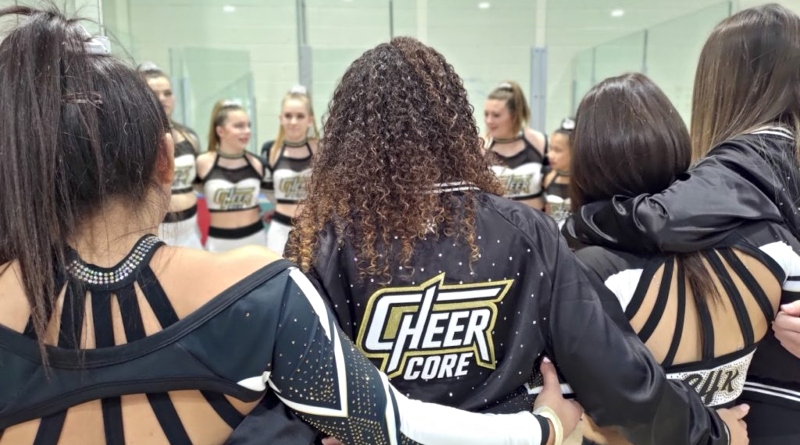 That's because most parents already know the truth, which is that the life lessons their child will pick up while being part of a team are pretty much priceless.
Debora Spar, a professor from Harvard Business School said it best:
"Sports, and particularly team sports, tend to give women and girls things that they otherwise have a hard time getting, like resilience, grit, knowledge of teamwork, knowledge of leadership. All of these things are crucial and they all are learned probably better on a sports team than anywhere else."
What's even more profound is that when it comes to young women, it seems that these intangible benefits have an even bigger impact on their lives!
A study in 2015 done on 400 female executives found that:
52% of the c-level execs surveyed played sport at the university level
80% of female Fortune 500 executives played competitive sports at one point in their lives
Clearly then, the benefits a young girl can receive by being involved in a team-based sport is second to none.
---
But here's the sad news…
Based on data from Youth Sport Trust, The Guardian recently reported this:
"While girls recognized that being physically active is important, only 56% enjoyed taking part compared to 71% of boys. And only 45% of girls saw the relevance of PE to their lives, against 60% of boys, despite evidence demonstrating that a sporty background helps girls up the career ladder."
And that's not all. In 2018, the Sports and Fitness Industry Association found that only 31% of girls from the ages of 6-12 participated in sports and that they tend to give up on physical activity much sooner than their male counterparts.
So what can be done to not only help young girls get involved in team-based sports, but to stick with it?
According to Girls Active (a successful initiative which increases participation in sports among young females), they found that a girl's peer group can have a big influence on the decisions she makes. And thus, any activity which can engage the entire peer group will help young women not only pick up sports, but stick with it for the long haul.
It's the age-old phenomenon "My friends are doing it, so I want to do it too!"
The question then becomes: Which activity can not only entice an entire female peer group to start playing, but keep them engaged for the long haul?
While most team sports have the potential to offer the benefits mentioned earlier, Allstar-Cheerleading is one of the rare few that helps intensify the trust and bond between friends right from day one!
To get a better idea of what we mean, take a look at the stunt sequence below performed by our younger athletes here at CheerCore:
As you can see, each child relies on their peer to ensure the sequence is successful. Best of all? Under the right coaching, something like this can be learned in just a few classes, providing a well-earned feeling of accomplishment in a relatively short amount of time.
But what about those that strive for more? Does Allstar Cheerleading really have anything to offer the ones who get easily bored in the absence of a challenge?
Well here's a stunt sequence performed by some of our more advanced athletes…
What you just saw, is an example of trust between teammates taken to the most elite level.
It is virtually impossible to execute a stunt sequence like that without dedication, trust, mental toughness, and long term goal setting; the exact qualities all young women will need in order to become successful in their future.
Now you might be thinking: "If this is cheerleading, where are the pom-poms?"
Well, there are none! Allstar-Cheer is more closely related to acrobatics and gymnastics than traditional "cheerleading." Due to this, it has quickly become one of the fastest growing sports in the World. So much so, that the Olympic Committee has given it provisional sport status.
This means you could see it included during the 2024 games!
---
How To Find The Right Cheer Club For Your Child
Generally speaking, most clubs will happily offer a Free class (or a low price trial session) of some kind. This is a great way for your daughter to get her "feet wet" with the sport, especially if she's new and feels intimidated.
Now, besides ensuring that your child had a great time during the Free trial, listed below are a few other factors that parents should consider when picking their new cheer home (because as you can probably guess, not every gym is created equal).
Does the gym follow safe progressions for all skills? If they say "yes" (and many will), ask if they use a report card, a chart, or some kind of system where the progressions of skills is clearly laid out. Allstar Cheerleading can be a very safe sport, but it can also be dangerous under the wrong instruction (just like gymnastics or any other acrobatic activity).
Are all the coaches certified or have undergone training? In the United States, most coaches should have their USASF certifications. Great coaches from other countries constantly seek training through well respected conferences, clinics, and local governing bodies. Ask about them.
Does the gym have liability insurance should something happen? This is a no-brainer. If they aren't insured (and they can't prove it in writing), run the other way!
How do the coaches actually coach? If the gym has a viewing area, observe a few classes, and see what's going on. Are the coaches patient, technical and take the time to show the skill? Or do they just yell corrections, and "talk" kids to death? Not every child learns the same way.
Talk to other parents. The one thing that all great clubs have in common is a great culture. You'll notice everyone is on the same page and shares the same values… and talking to current members is a perfect way to get a "feel" for what's going on. Most cheer moms and dads will be more than happy to share their experience.
Performance history. If the cheer club has been around for a while, ask about their previous accomplishments. Or better yet, ask to see their routines from current or recent competitions. I've put this as the last factor because while winning competitions can be a good indicator of quality, it is not the end-all-be-all. There are plenty of clubs that place a higher value on skill development and character building over collecting trophies. And if you want your daughter to reap the benefits from the career benefits mentioned earlier, you want to find out about this as soon as possible.
---
I hope this was helpful, and should your daughter choose to take up cheerleading as her team sport of choice, I wish her nothing but the best on her journey!