Welcome to "Trend Tuesday", where we talk about new, old, or future trends in the cheerleading industry!
Do you want to read more of these posts? Here are all of the ones we've published so far!
---
This week's topic is something that everyone who's been in the cheerleading world for some time has probably competed with, maybe cried over in frustration, and definitely laughed at when looking back…
We're talking about the good old hair poofs!
If you can't remember teams having poofs on competitions – you're in for a treat! This was THE hairstyle years ago and still haunts our memories from time to time.
No matter how bad you wanted to look like the Spirit of Texas girls, it was almost impossible to make the hairstyle look good (plus it took a long time…), and brushing it out after a competition was even worse.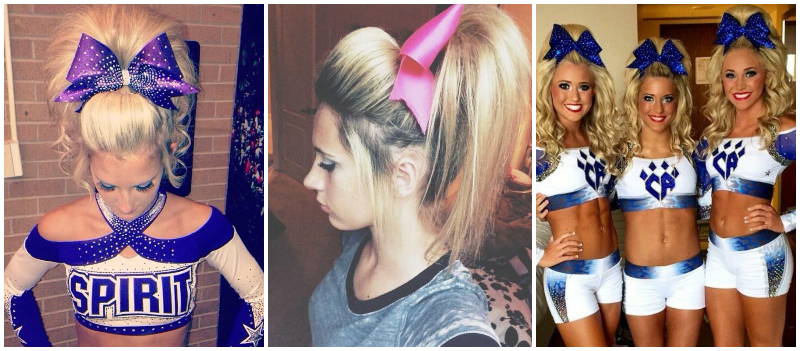 "The higher the hair, the closer to heaven" right?
Unlike today when most teams wear different hairstyles, the poof was basically everyone's go-to option. It couldn't really be styled in many ways so the most common styles were either with a ponytail or with the hair down.
Want to read about more throwback things? Here's our "Today's cheerleaders will never know…" post!
Even though the amount of teams competing with poofs has decreased enormously, some still use the hairstyle and manage to look good in it!
Maybe the poof will make a comeback soon, or we'll continue to barely see it anymore – who knows? Either way, it remains the original, iconic cheerleading hairstyle that we all associate with the sport. 
---
Time to vote! What do you think about poofs?