Emotional rollercoaster pretty much sums it up…
---
1. Okay I already feel like crying.
2. Their uniforms are so beautiful!
3. This first intro wow…I'm not crying, I'm not crying, I'm not crying.
4. WHO CAN DO A FULL FULL on dead mat?!
5. Ouch.
6. Isn't that the guy whose video was on The Ellen Show?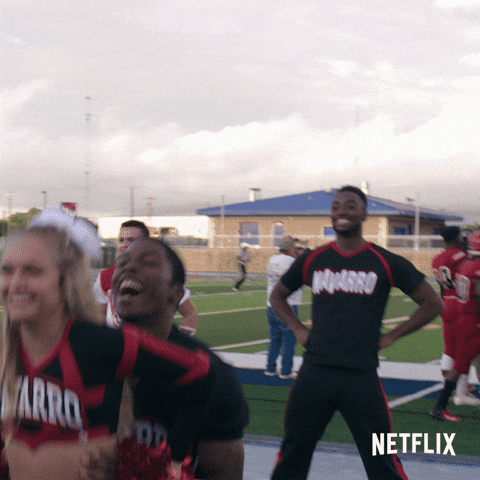 7. People in Texas really do say "y'all" all the time.
8. Shoulder stands are the worst… I can feel the pain through the screen.
9. Ouch.
10. Was that a "Come on Karolyne"?
If you know you know…
11. So THAT'S why it's called tex-mex food… why haven't I realized that before?
12. He doesn't look like the type who's seen a "Bring It On" movie.
13. They're stunting in cowboy boots?
14. Pyramid practices really are chaotic.
15. Ouch.
16. Aw, I remember watching Gabi's old stretching videos.
17. Where did he get that pink wig from?
18. Ouch.
19. Hey, it's Robert Scianna!
20. How do they still look good in hair poofs?
21. Why am I getting so nervous..?
22. Okay I'm really nervous.
23. Calm down, they won… I already know they won, don't freak out.
24. LET'S GO!
25. Yesss!
26. NOOO
27. Wait WHAT
28. WHAT
29. How are they fixing this? Is he competing again?
30. Warming up again…we're fine, we're fine…
31. YES!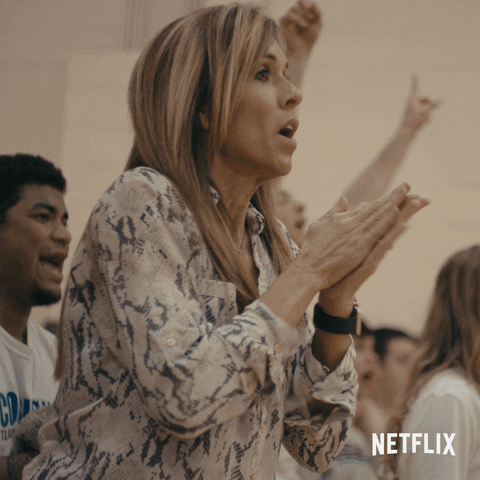 32. I'm not even trying to hold back the tears right now.
33. The feeling after you hit a routine, wow…
34. Okay I can relax now.
35. And they won!
36. Are my eyes watering again?!
37. Running into the ocean looks so fun!
38. Good luck getting those wet jeans off, Monica.
39. Wow, this show… I want to see it again already.
40. Can they please make another season?
---
More about the show:
Celebrity Chrissy Teigen Tweets About The "Cheer" Documentary
Is "Cheer" Getting A Second Season?
Which Navarro Cheerleader Are You?
Did you watch the show? What did you think about it?